The Duchess of York rushed to hug a member of the public as she arrived at St George's Chapel for the wedding of her daughter, Princess Eugenie.
Leaving her elder daughter, Princess Beatrice, waiting briefly as the pair emerged from a car outside the chapel at Windsor Castle to cheers from onlookers, Sarah Ferguson greeted family friend Jessie Huberty.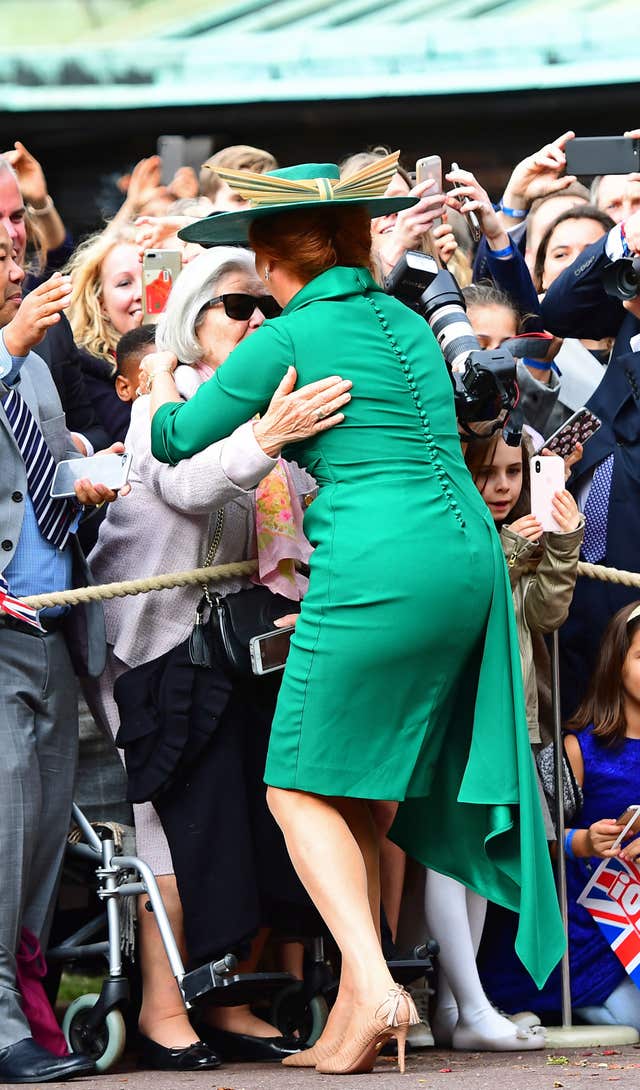 The 83-year-old had been a close friend of Sarah's mother, and attended the Duchess's 1986 Westminster Abbey to the Duke of York.
Mrs Huberty, from New York, said it was "lovely" to get a hug from the mother of the bride on Friday.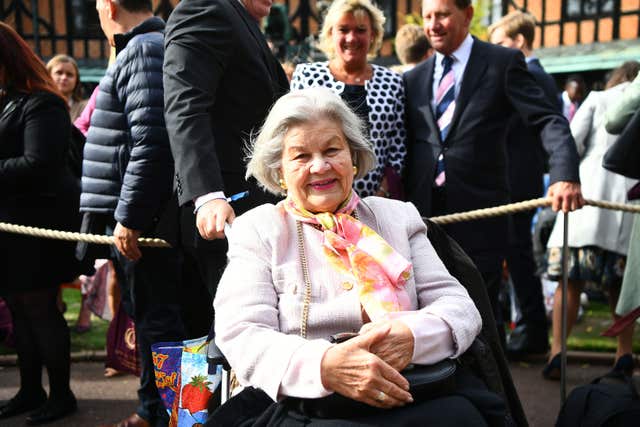 "She gave me a big hug and said she was happy that I was here," said the mother-of-three, who sat in a wheelchair in the front row of the crowd gathered in Horseshoe Cloister opposite the chapel's West Door.
She added: "It was lovely. She is a lovely woman. She never forgets her friends."