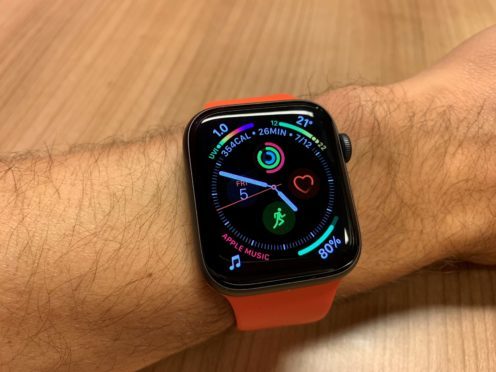 It has taken the best part of three years, but the Apple Watch is now firmly established as the best smartwatch you can buy.
But with that label comes added pressure with each new generation – and 2018's Series 4 is no exception.
In fact, the latest Apple Watch is worthy of extra attention as it's undergone the first major redesign of the product's lifetime so far.
There's a larger display but a smaller, thinner case, as well as an improved speaker and re-engineered Digital Crown – which now provides haptic feedback when you scroll.
Not to mention the new and updated sensors that help make tracking heart rate, general heart health and a wider range of workouts easier than ever.
So is the Apple Watch Series 4 worth your time?
Design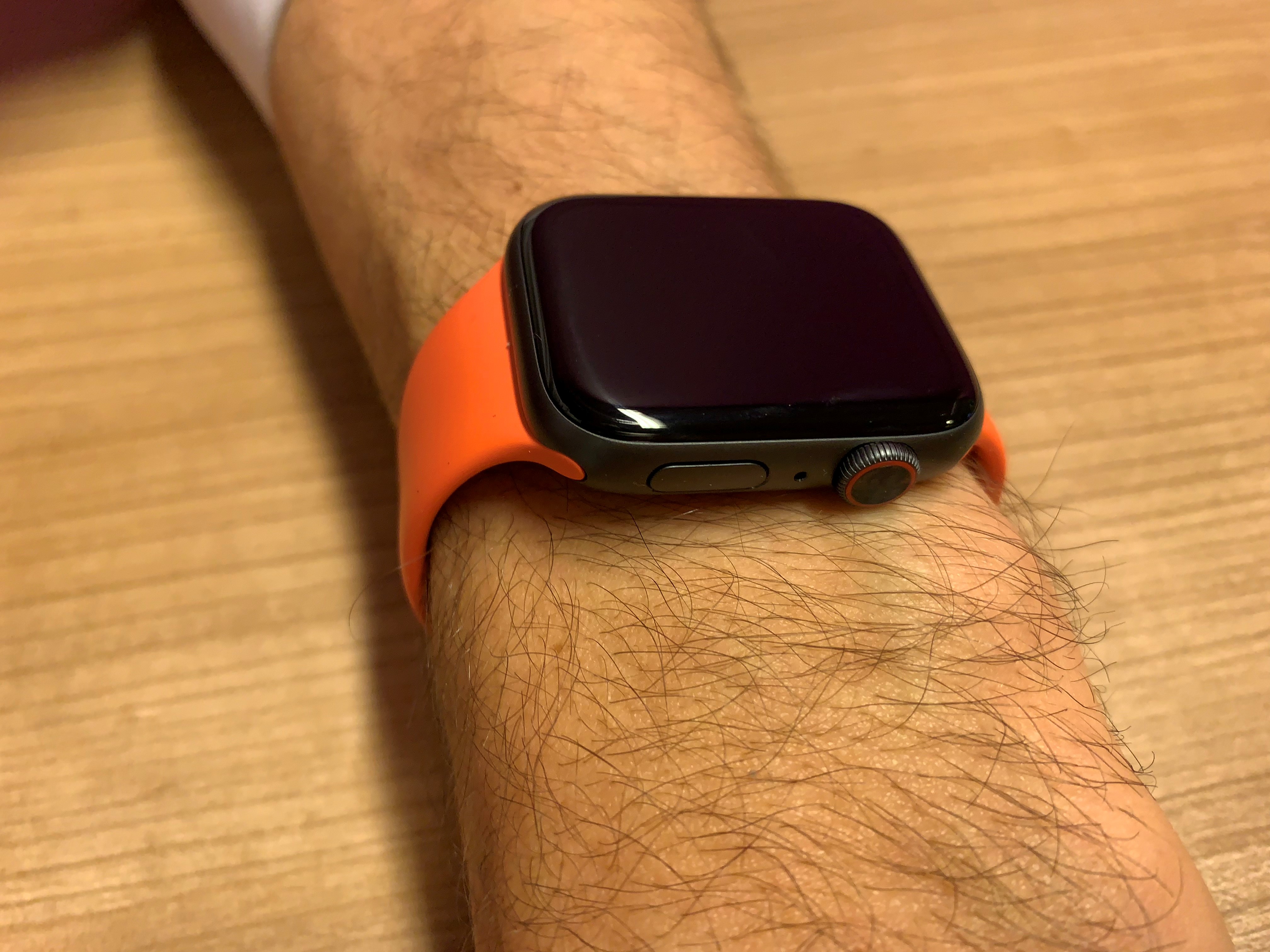 Still available in two sizes, the Apple Watch now comes in 40 and 44mm sizes, but all previous generation Watch straps and bands will still fit new devices.
This increase in size makes the most difference in terms of screen space, which is now 30% larger – and in practice its a lot. The display is a lot more readable when it comes to text in notifications, and even viewing photos properly is now possible on the Watch, really for the first time.
App and general interface navigation is also aided by the larger display as tapping, swiping and scrolling using touchscreen gestures no longer obscure the whole screen, enabling users to see where they're going.
The Digital Crown has been re-engineered too, now giving haptic feedback when its turned to scroll the interface. Its a nice, subtle feature that gives a more mechanical feel to something that otherwise feels very fluid and digital to work with.
All this change also comes with a surprise twist – Watch itself has gotten slightly thinner, it now sits more flatly on the wrist, and the side button beneath the Digital Crown has been lowered into the case, so it sits flush in the case.
The speaker is louder now too, which is good for Siri or exercise app voice feedback and for taking advantage of the new Walkie Talkie feature in watchOS 5 – or even if you're one of those rare creatures who uses the Watch to actually make a phone call.
Experience
In truth, there are plenty of new features on the Watch Series 4. The already mentioned Walkie Talkie is a ridiculously fun way to keep in touch with people that is both very 2018 (you're speaking into a smartwatch), and also very retro (it brings back memories of using actual walkie-talkies as a child).
However the new app isn't without its flaws, in our test the initial connection process with friends was far from painless, and leaving the feature switched on during the day while at work is dangerous – you get a beep when a message is incoming, but it won't wait for you to raise your wrist, it just starts playing immediately after that beep.
The new S4 dual-core processor has also noticeably sped up the reaction time of the Watch – apps launch faster and the device generally is quicker, sharper and more responsive.
The new Watch faces, mainly powered by the larger screen and its ability to hold more complications, are also more engaging. The new Infograph face that allows for four visual complications inside the clock face – as well several more around the outside – means it is possible to get every shortcut you could possibly need onto one screen for the first time.
This ends a long-standing struggle for power Watch users, who have spent years wrestling with customisation to find the best face, or combination of faces, to suit their needs.
The health features remain an impressive aspect of Watch use too, the new automatic workout detection is a much welcome and needed addition, so now it doesn't matter if you forget to hit the start button before going out on run.
Thankfully, we have yet to suffer a heavy fall or extremely high or low heart rate, so those detection tools have not been witnessed first hand.
Once again there's a cellular version of the Watch available too, meaning it's possible to leave your phone behind and still remain connected. Not only that, but with the internal storage, music and now podcasts can be downloaded to the Watch and listened to on a run.
Verdict
The Apple Watch Series 4 then is the most complete wearable Apple has made to date. It is everything good about the previous generations on a software front, but now more powerful and intuitive.
From a hardware perspective, the bigger screen has elevated the Watch in terms of usability, making interactions with the display far easier and enjoyable than before.
Forget the iPhone XS, the Apple Watch Series 4 is the firm's standout new device of 2018.