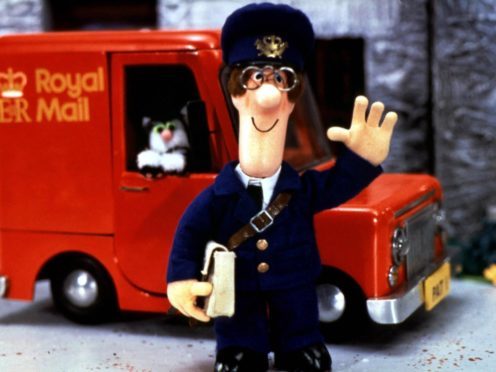 John Cunliffe, the creator of children's TV classics Postman Pat and Rosie And Jim, has died aged 85, his agent has confirmed.
His agency David Higham Associates confirmed to the Press Association that Cunliffe had died on September 20.
A death notice printed in the Ilkley Gazette said he had "left his Ilkley home in a deluge of rain on Thursday, September 20, never to return.
"Even the skies wept for John the gifted creator of Postman Pat, Rosie And Jim and author of many earlier published collections of poetry and picture story books for children.
"John's last poetry collection, significantly entitled Dare You Go, has now come to fruition for John has dared to go and he has gone."
The Gazette reported a private funeral had taken place six days after his death. It is believed he was living in the West Yorkshire town at the time of his death.
Before writing for children full-time, Cunliffe worked as a teacher and librarian.
Cunliffe's treasured characters have appeared on TV screens for four decades, and continue to entertain children.
Postman Pat, set in a rural landscape inspired by the author's childhood in the Lake District, first appeared on TV screens in 1981. The BBC series has aired in more than 55 countries.
Cunliffe was a familiar face on children's TV himself, appearing as the "fizzgog" driver of the narrowboat barge in Rosie And Jim.
The rag doll characters were introduced to children in 1990, with Cunliffe cast as the first owner of the boat.
He penned around 190 books for children, including picture books and volumes of poetry, according to his agency biography.
A spokesman for Royal Mail said: "Royal Mail was saddened to hear of the death of John Cunliffe.
"He created a character loved by young and old alike, while highlighting the unique role that postmen and women, in their red vans, play in communities across the country."
Director of BBC Children's Alice Webb said: "We are saddened to hear the news of John's death.
"Postman Pat has been a hugely popular character on the BBC for nearly 40 years and was an absolute favourite from my own childhood. Postman Pat's enduring popularity speaks to the genuine charm and warmth that John imbued in the characters that populate Greendale.
"It's a world you'd like to be part of – a community that cares, is full of heart and full of fun – and that is a lovely thing to show audiences, both young and old.
"John created a real and relatable world that will continue to entertain our audience for a long time to come and I count myself lucky to be one of millions of children whose childhoods were enriched by John's creations."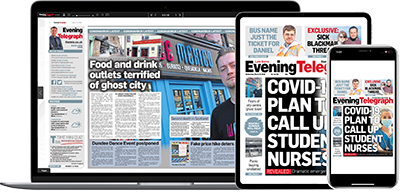 Help support quality local journalism … become a digital subscriber to the Evening Telegraph
Subscribe