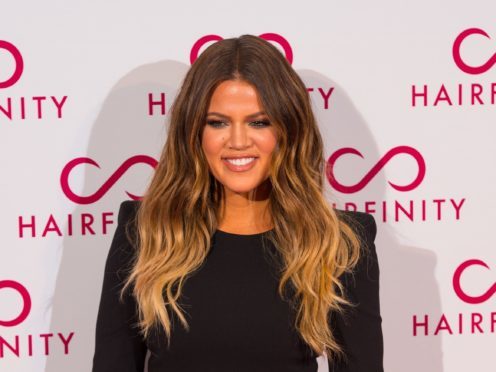 Tristan Thompson's alleged cheating on a pregnant Khloe Kardashian is featured in a new trailer for the family's reality TV show.
The professional basketball player, 27, was accused of being unfaithful while Khloe, 34, was preparing to give birth to their first child together.
She welcomed a daughter, True, in April.
In a preview trailer for the second half of season 15 of Keeping Up With The Kardashians, Khloe's sister, Kim Kardashian West, is seen answering her phone and saying, "They have another video of him?".
It is apparently a reference to footage of Thompson with another woman after multiple videos surfaced before Khloe gave birth.
A separate clip shows Kim angrily telling someone: "Unfollowed. I hate him, sorry, not sorry." It appears to be another reference to her sister's partner, who she unfollowed on Instagram during the controversy.
Kris Jenner, the matriarch of the family, added, "These guys are always going for like sloppy seconds," before Kim says over voiceover, "we look like f***ing clowns".
Throughout the drama Khloe is preparing to go through labour and is seen in a hospital bed waiting for her family to arrive at her side.
Also covered in the mid-season trailer is Kim's marriage to the rapper Kanye West as she defends him from criticism and says: "Just because he has an opinion that doesn't mean he's mentally ill."
West has sparked anger over his controversial views and in August apologised for saying "slavery was a choice".
Kim, a mother of three, is also seen meeting Alice Johnson, the convicted drug dealer freed from prison after the reality TV star convinced Donald Trump to commute her life sentence.
Keeping Up With The Kardashians airs on E! in the UK.