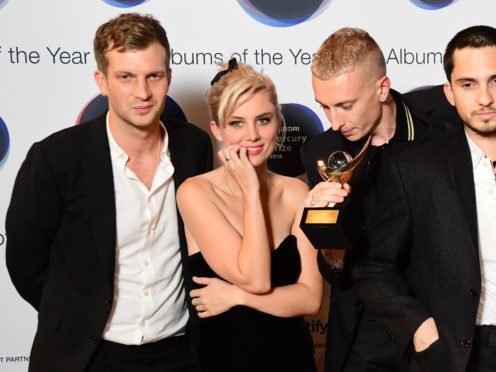 Alternative rock band Wolf Alice have won the 2018 Mercury Prize for their album Visions Of A Life.
The London four-piece consists of singer Ellie Roswell, bassist Theo Ellis, guitarist Joff Oddie and drummer Joel Amey.
Roswell and Oddie originally formed Wolf Alice as an acoustic duo and got their name from a short story by writer Angela Carter.
They decided to add electronic elements to their sound and recruited Rosewell's childhood friend Sadie Cleary on bass and James DC on drums.
Amey later joined the group in 2012 after their original drummer broke his wrist.
Cleary left the same year to pursue her studies and was replaced by Ellis.
In 2013, they released their first physical single Fluffy – which was later followed up by their debut EP Blush.
They were signed to the Dirty Hit record label in 2014 and their debut album My Love Is Cool was released in June the following year.
The album was also nominated for the Mercury Prize, but lost out to Benjamin Clementine's At Least For Now.
It featured the song Moaning Lisa Smile which was nominated for a Grammy award in the best rock performance category.
It peaked at number two on the UK album's chart was was certified gold after surpassing sales of over 100,000.
Their single Bros was nominated for an Ivor Novello Award in 2016.
They have won a UK festival award for their live performances and have supported rock bands such as Foo Fighters and Queens Of The Stone Age.
The group's sophomore record Visions Of A Life was released in September last year and also reached number two on the UK chart.
It was described by the Mercury judging panel of industry experts as: "An exuberant tapestry of swirling pop, grunge and indie guitar rock."
After beating 11 other records by the likes of Arctic Monkeys and Lily Allen to claim the prize, Ellis said: "When we first started as a band I remember the first label meeting we had, we walked into the room and the geezer said 'what the f***? You lot don't look like a band at all? What are you supposed to be? All your songs are so different, you don't look like each other'. We never figured it out but here we are."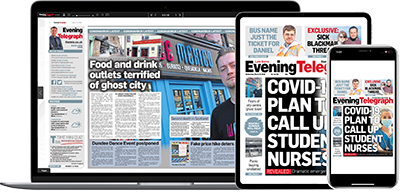 Help support quality local journalism … become a digital subscriber to the Evening Telegraph
For as little as £5.99 a month you can access all of our content, including Premium articles.
Subscribe