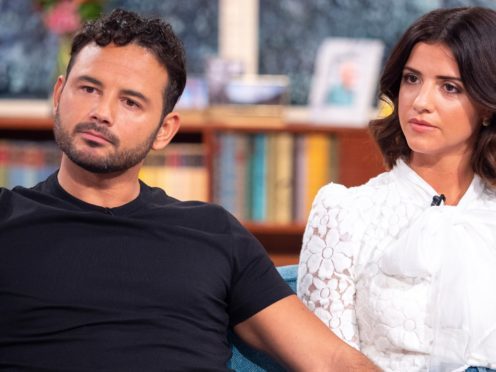 Ryan Thomas has said he broke down in the diary room on Celebrity Big Brother because he was frightened.
The soap star, who beat American actress Kirstie Alley to be crowned winner of the Channel 5 series, was at the centre of an incident that saw housemate Roxanne Pallett wrongly accuse him of "punching" her.
Pallett quit the show following the incident, but returned for a belated exit interview during which she told the show's host Emma Willis she had got the situation "massively wrong".
Appearing on This Morning alongside his girlfriend, Lucy Mecklenburgh, Thomas explained: "I did break down, you know, I wanted out, because I knew then it became serious and I knew that, you know, the game became reality for me."
He added: "I just felt like, the police were going to call me, it was serious and that's why I broke down because I was so, so frightened, because these situations become you know…"
Pallett also appeared on the Jeremy Vine show and publicly apologised to Thomas.
Asked how he feels now about the situation, he told Holly Willoughby: "The most important thing for me coming out (of the house) is family and friends, being around loved ones. Big Brother was a lonely place for me at times and I don't want to look back at that experience as a negative.
"I know how much that show can have a massive impact on a person like Roxanne and I don't really want to be a part of it. I don't really want to fuel it and I know Roxanne will be having a lot of backlash for this and why do I want to fuel that situation, be responsible for it, it's not something I want to do".
Former The Only Way Is Essex star Mecklenburgh said it had been "horrible" watching Thomas go through such strife in the house.
She said: "I got in my car a few times to drive there because I wanted to drag him out. It was tough. The hardest point for me was knowing the support he had, that he didn't know. It was so frustrating and watching him cry, I think we were all crying, it was horrible, it was really hard."
This Morning's Phillip Schofield asked Thomas about a letter of apology that Pallett is believed to have written and which Schofield alleges is still with the Celebrity Big Brother team.
Thomas said: "I've heard this, I haven't received one."
Channel 5 has been contacted for comment.