Dundonian actor Brian Cox has urged V&A Dundee anti-austerity protesters to "see the bigger picture".
Protesters and excited guests alike await the opening of the new V&A Dundee this morning pic.twitter.com/BLMPNXUOOV

— Derek Healey (@C_DHealey) September 15, 2018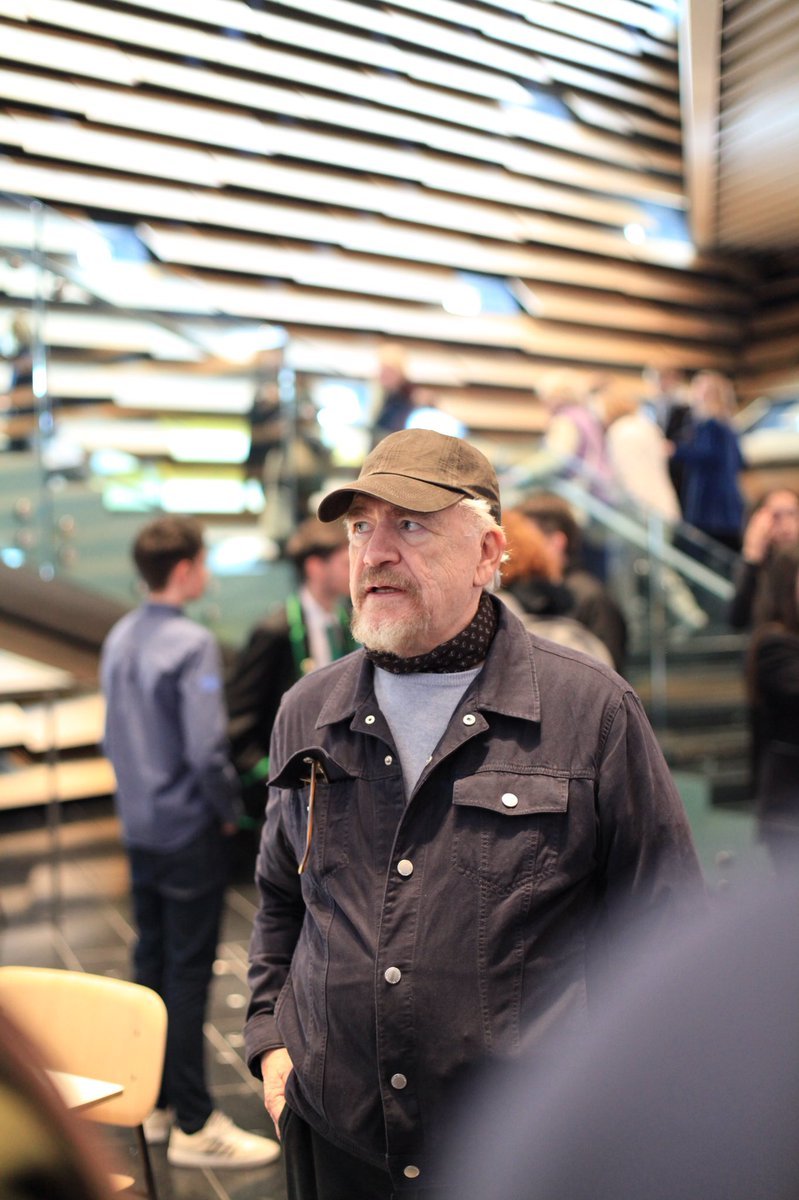 The waterfront museum officially opened to the public on Saturday after last night's 3D Festival, headlined by Primal Scream, attracted 10,000 revellers.
Cox, 72, was among the first visitors of V&A Dundee and had nothing but praise for the new attraction.
He said: "This place captures the spirit of Dundonians, because it is so open. I've seen the change here, speaking as a lad growing up 50 years ago.
"There's a paradigm that is shifting and this place is, and will be, a formidable part of that.
"I can see why those people protesting are doing so – but they need to see the bigger picture.
"It's something for their (the protestors) children and their grandchildren.
He added the V&A's outreach work will help people understand the benefits the museum will bring.
He said: "This is a great asset for Dundee, not the opposite.
"I find it quite emotional."
The protest was held outside the V&A Dundee by a group called Unite the Community.
About a dozen campaigners held banners criticising investment in the hospitality sector at time of poverty elsewhere in the city.
We can't ignore the elephant outside the train station – a protest group says the V&A "will not reduce poverty" in Dundee. They haven't stuck around for long #vadundee #3Dfestival pic.twitter.com/UWimgy5pCb

— Jon Brady (@jonbradyphoto) September 15, 2018
Michael MacGregor, of the group, previously said: "This is an obscenity while bairns and their folks go hungry including those in employment in the fabled hospitality sector."
Lochee Councillor Charlie Malone turn downed an invitation to the opening of the V&A in protest at poverty in his ward.
Cox flew back from work in Spain to be one of the first through the doors and said it was a "very emotional experience".
He added: "I think we all agree, those of us who are close to the city and who are close to what is going on here, it's a very emotional experience.
"Especially for me, I've known the city for many years, I was born here, went to school here and had my first theatre roles here, so to return and see what's happening now – it's transformed the city.
"Where it's situated on the Tay and what Kengo Kuma has done in terms of design – I believe he has said it is his best work."
Mr Cox said he believed Dundee will come to be defined by the museum and having been involved with the project from an early stage, he promised to attend the opening.
High-school students were among the first of 3,000 members of the public welcomed into the building on Saturday, which is expect to attract 500,000 visitors a year.
Scott Regan, 17, of the city's St Paul's Academy, said: "It's a real privilege being one of the first people in.
"There's so many people from other schools who could've got the chance to be the first one to step in the V&A. It's really impressive. I can't believe it's in Dundee."
He was joined by Shannon Balfour, 17, from Morgan Academy, Dundee, who said it was an "amazing experience".
She spoke to Mr Kuma, whose design was chosen from more than 100 entries, and said he is a "really great man".
"The architecture is amazing and the building inside is just fantastic," she added.
The Scottish Design Galleries feature 300 exhibits drawn from the V&A's collections of Scottish design, as well as from museums and private collections across the world.
V&A Dundee director Philip Long said there is a "real sense of optimism" at the opening.
He said: "It's wonderful to see people coming into the museum and really bringing it alive."
A two-day festival to celebrate the opening, headlined by Primal Scream on Friday, is expected to attract up to 20,000 people.