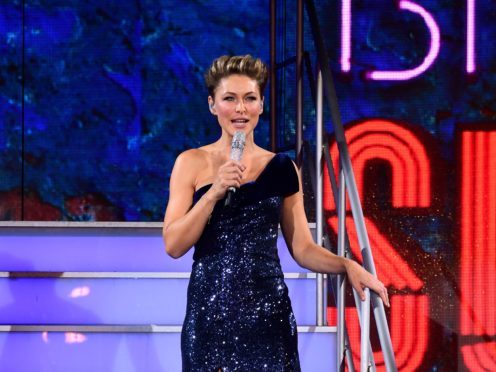 Big Brother host Emma Willis has promised viewers that the last series of the reality show will be the "biggest and best yet".
Speaking on the show's live launch, Willis touched on the announcement that Celebrity Big Brother and its "civilian" equivalent will no longer be airing on Channel 5 after its latest run.
Willis said: "Big Brother viewers. This is Emma. You still have 53 days to say your goodbyes. For one final time on Channel 5, Big Brother is coming to get you!"
Willis added: "As you may have heard today, it was officially announced that this will be the last ever series of Big Brother on Channel 5.
"Our mission for tonight and for the rest of the series is to make it the biggest and the best yet.
"Especially for all of you watching at home and for every single person that joins us in the audience every single week, as you are the people who have kept us going for 18 solid years. Thank you."
The controversial reality TV show has seen its ratings decline over the years.
The final of the first series broadcast on Channel 4 in 2000 attracted 9.45 million viewers.
The final of the most recent series, broadcast by Channel 5 in 2017, was watched by just 1.11 million.
Willis revealed that 20,000 people had applied to be a housemate for the final Channel 5 series, which had been whittled down to the 14 contestants who will appear on screen.
Famous quotes from the show's previous series will adorn the walls of the house during the show's swansong.
Among them is the phrase "Live by the sword, die by the sword" which was uttered by series one contestant "Nasty" Nick Bateman.
Among those competing for prize money of £100,000 in the new series will be 31-year-old cleaner Tomasz from London and 23-year-old farmer Cian from County Tipperary.
The latest series of Celebrity Big Brother was won by Coronation Street star Ryan Thomas, who was at the centre of a controversy that dominated headlines when his fellow housemate, Roxanne Pallett, accused him of punching her.
Pallett left the series and after watching the footage back, issued an apology saying she had "gotten it wrong".
The concept of Big Brother was originally taken from a Dutch television series with the same name and premise.