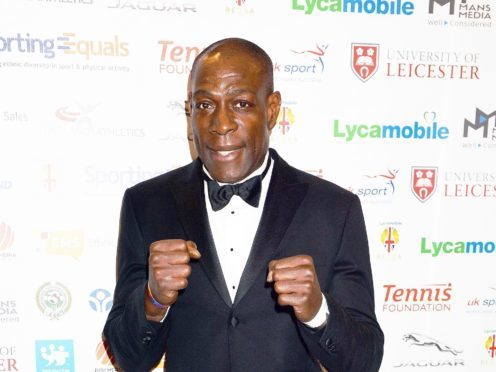 Boxing champion Frank Bruno has said he is "ducking and diving" and "very happy" as he marked three years free from medication.
The sportsman, who has spoken openly about his mental health struggles, said he is taking great joy from being a grandparent.
He has been sectioned three times under the Mental Health Act since retiring in 1996 after a public struggle with bipolar disorder.
Appearing on ITV's Good Morning Britain with his daughter Rachel, he said they have overcome hurdles to become closer than ever.
He said: "I'm ducking and diving, very happy. It's very nice being a granddad, it's a new generation.
"My other daughter is pregnant. It's a nice feeling. I have a good structure in my life. Three years from today, medication free."
Rachel added: "It was tough actually, I didn't think we would get to this point again, we just came back from our first family holiday in years.
"I didn't think we would be this close again as a family. There's tough times and dark days, but you can get there again."
Rachel, who gave birth to daughter Amaya in June, said she had a particularly hard time during the delivery.
She said: "I did have a traumatic time, I got diabetes two weeks before, so had to be induced, 37 hours and then emergency C Section.
"I did feel like I'd kind of let myself down, I felt like I wanted a natural birth. I was quite upset. I didn't want an emergency C Section but to get her here safe, I had to do it."
Bruno also discussed a possible boxing clash between Anthony Joshua and Tyson Fury, saying: "When the fight comes, if it does come, Tyson Fury is a much better fighter than people give him credit for. But Joshua is on point."