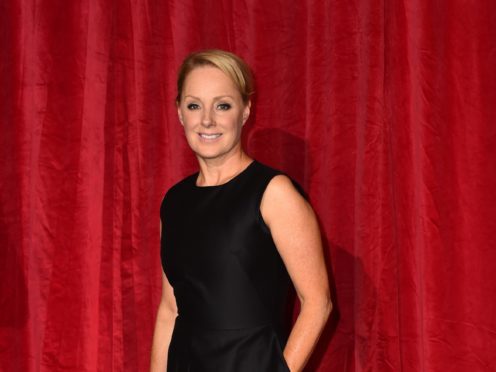 Coronation Street star Sally Dynevor has spoken about how much she is enjoying a storyline in the soap that does not involve an affair.
The actress, who has played Sally Metcalfe on the soap for 32 years, has embraced her character's current legal troubles.
The Corrie stalwart is facing jail for fraud after being set up by conman Duncan, who has swindled Sally and her Mayor's charity fund out of £40,000.
She said: "I've really really enjoyed this story so much. It's very different because it's not a romance it's not an affair, it's different to anything else I've done."
She added: "I just feel surrounded by just gorgeous people and it's a great story. This might be up with there with one of my favourite storylines in my time here."
Discussing the possibility that Sally might go to prison, Dynevor said: "I'm really excited about seeing her out of her comfort zone and how it will affect her.
"She will no doubt make some enemies and even on remand she is wanting to make a difference, Sally is never going to sit back and do nothing! She will try and make something good come out of the worst possible scenario."
Dynevor added that Sally will be horrified when she discovers something is going on between her daughter Sophie and her solicitor Paula Cunliffe.
She said: "She's really angry on lots of different levels, one she feels Paula hasn't been truthful to her, two that she hasn't really been pulling her weight on the case – she's not got into contact with witnesses, because she's obviously been secretly going out with Sophie.
"Sally feels she has been duped again by someone, this woman is her age and she believes she has seduced her daughter. Sally had even tried to set Sophie up with Paula's daughter, and she thought Paula was interested in Kevin (Webster, her ex-husband)!
"There's this wild scene in Kevin's where they have this huge argument.
"Sally is livid and just sacks her there and then on the spot and says she is going to represent herself.
"Sally's convinced she's innocent and she doesn't need Paula.
"In her opinion Paula doesn't know what she's doing anyway, she's got her mind on something else, on her daughter.
"This is the two people that she trusted more than anything at this point in her life, Sophie is there for her all the time and Paula is her lawyer, the two people she could rely on.
"She says she is going to represent herself and that there's no point in Sophie coming to court. She just wants to get through the day and come home tonight and it all be over."
Coronation Street continues on Wednesday on ITV at 7.30pm.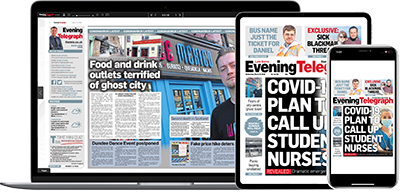 Help support quality local journalism … become a digital subscriber to the Evening Telegraph
For as little as £5.99 a month you can access all of our content, including Premium articles.
Subscribe