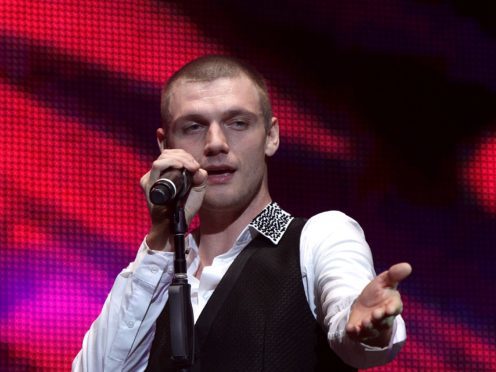 Backstreet Boys star Nick Carter said he is "heartbroken" after his wife suffered a miscarriage.
The singer tweeted the news that Lauren Kitt, who he married in 2014, had lost a baby.
Carter, 38, said: "God give us peace during this time. I really was looking forward to meeting her after 3 months. . I'm heart broken."
Replying to a fan, Carter said the child was a "little sister" for their two-year-old son, Odin Reign.
After announcing his 35-year-old wife's miscarriage on Monday, Carter said he was unsure whether he would be able to perform a concert in Lima, Peru, as part of his solo tour later that night.
He later confirmed he would perform, writing: "This will be hard, but for the love of my fans here in Lima I'll be on the stage tonight."
Carter was 13 when he formed the Backstreet Boys in 1993 along with AJ McLean, Brian Littrell, Howie Dorough, and Kevin Richardson.
They went on to be the biggest-selling boy band of all time, selling more than 100 million records worldwide.