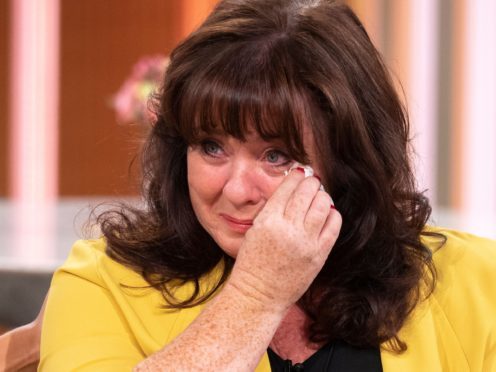 Coleen Nolan broke down in tears as she said she has had the "worst week of my life" since her row with Kim Woodburn on Loose Women.
The TV star said she had been devastated by the recent backlash against her following an on-air spat with her former Celebrity Big Brother co-star.
The pair, who initially feuded on the reality show, clashed on Loose Women last week before Woodburn stormed off while calling Nolan "trash".
Viewers turned their anger at the row on Nolan, who could be heard muttering under her breath while Woodburn spoke about her childhood.
Nolan has now said some of those that were angry have told her they want her to "die like her sister". Her sister Bernie died of cancer in 2013 at the age of 52.
She told ITV's This Morning: "If I could go back in time I would change the whole thing, because it was never meant to be like that.
"I honestly, genuinely thought that she was coming on to make amends, that is what I was told would happen and we were going to have a laugh about it.
"And it didn't go that way obviously from the moment she came out. And I have to say, it was so shocking, genuinely shocking for all of us.
"None of us wanted that, I don't like to see anybody in that much distress, how she was in the end.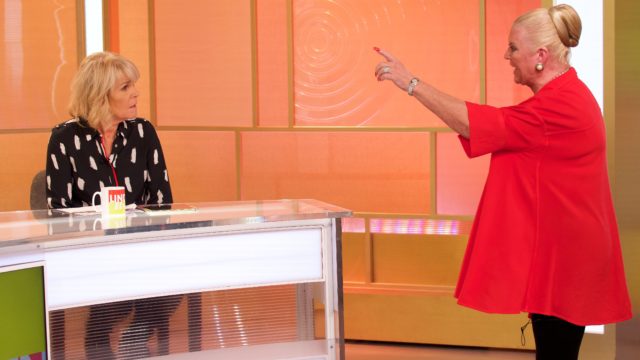 "It was just one of those things. It's been the worst week of my life actually," she added before bursting into tears.
Nolan continued: "I'm so sorry, I didn't think I was going to cry. It's that I don't know what I did wrong. I didn't say anything. I said about two things in that interview because I know what she's like. I just thought … she needs help really and I feel terribly sorry for her.
"I'm not going to say anything, sometimes it's hard because I've never called her names and she's called me every name under the sun, in print, on that show, and that's fine I can deal with that.
"But to be called a bully and to have messages going 'Why can't you die like your sister? Why can't you get cancer like your sister' – I've had a week of it.
"In 50 odd years of doing a job I absolutely love, really love and it's all I know how to do, and there's a campaign to get me fired.
"They talk about me being a horrible bully and then they send me these revolting messages to the point where I phoned my management and I cancelled everything last week. I said I don't want to do it anymore.
"I think I'm strong, I've been in it years, I've dealt with trolls and everything before but then I think if this has affected me this much, what if I was 14 or 15 and they wonder why kids' mental health is out of control.
"It's revolting bullying, I wouldn't wish it on anyone.
"I would never wish harm on Kim, I don't hate Kim, we will never be friends and that's fine."
A message later posted on her official Twitter page said: "So sorry if we don't reply to all your lovely messages – there's so many it's hard to keep on top of but Coleen has seen them and is really thrilled you have her back and sends her love and thanks."