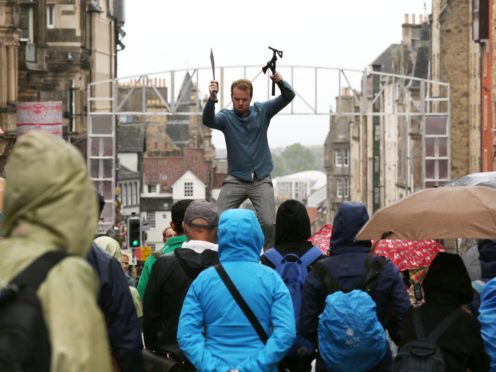 More people than ever have attended shows at the Edinburgh Festival Fringe, according to organisers.
By Monday afternoon, Fringe bosses said they have issued an estimated 2,838,839 tickets, a 5% rise on the same point last year.
Nearly half of the audience came from Scotland, early indications suggest.
Shona McCarthy, chief executive of the Edinburgh Festival Fringe Society, said: "2018 has been another fantastic year for the Edinburgh Festival Fringe.
"Artists from around the world have flocked to Scotland's capital, delighting audiences with work that is exciting, shocking, entertaining, world class and often, hilarious.
"From cabaret to children's shows, invigorating dance and physical theatre, to life enhancing drama, whatever the medium, so many Fringe artists help us to question the world around us and illuminate the most challenging areas of being human in new ways.
"It is an exceptional festival where audiences can curate their own experience and where all ages and tastes are catered for."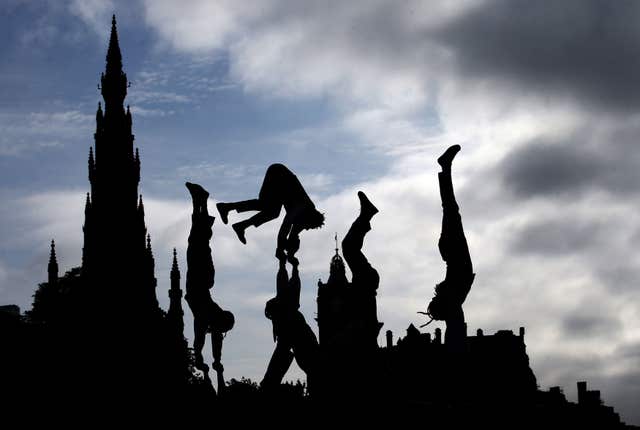 The Edinburgh Festival Fringe, the world's largest arts festival, got under way at the start of August and has seen a total of 3,548 shows staged across 317 venues.
Venues ranged from large theatres to a chicken coop with a capacity of three, organisers said.
Sir Tim O'Shea, chair of the Fringe Society, said: "Following on from the success of the Fringe's 70th anniversary celebrations, the 2018 Fringe has been a feast for the senses and the soul.
"Our thanks go to the thousands of participants that have brought their passion and enthusiasm to this year's festival, dazzling and inspiring audiences from home and abroad with an astounding array of work."
The figures emerged hours ahead of the curtain coming down on the city's main festival season with the Edinburgh International Festival's fireworks concert.
Next year's Edinburgh Festival Fringe will run from August 2 to 26.