Paul Chuckle carried his brother Barry's coffin as close friends and family attended the funeral of the veteran entertainer in their Rotherham home town.
Rotherham United and Chuckle Brothers fans also lined the streets outside the New York Stadium in the Yorkshire town to pay their respects to the 73-year-old, whose real name was Barry Elliott.
Famous faces including Roy Chubby Brown, Vicki Michelle, Linda Nolan, Bernard Clifton, Tommy Cannon and Billy Pearce were amongst those invited to a private service held inside the stadium.
The ground is the home of Rotherham United football club, of which Barry and Paul were honorary life presidents.
The hearse arrived outside the main reception of the stadium at around 1.15pm on Friday.
A wreath was laid just outside the entrance as mourners made their way inside.
Four men carried the coffin in through the player's entrance, including Paul, who, after Mr Elliot's death on August 5, said he was "totally devastated at the death of my brother, partner and my very best pal".
Barry Elliott found fame alongside his brother Paul as one half of the Chuckle Brothers in BBC comedy show ChuckleVision, which ran for 21 series from 1987 to 2009.
Members of the public, who mainly turned out in Rotherham United shirts, watched on as some of Mr Elliot's close friends and family made their way inside for a private service.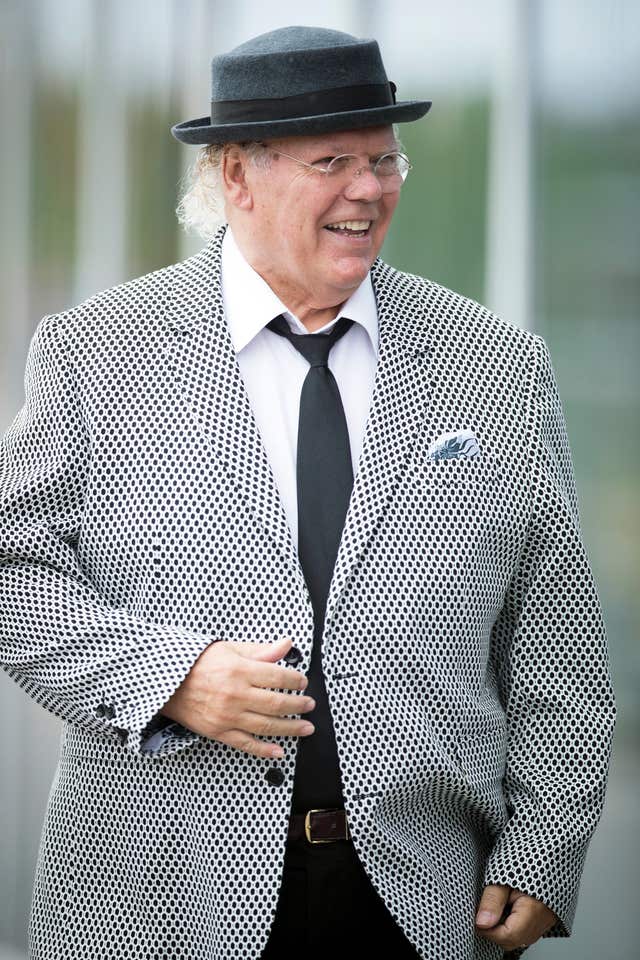 Barbra Garston, 86, said she had come to the stadium to support Barry's brother, Paul.
She said: "I'd also like to watch him go because he has been such a big thing for Rotherham and everywhere by making people happy.
"I've got three generations which have grown up with them. So one by one, they've all watched them. So I've been involved anyway, whether I wanted to watch them or not."
Ms Garston made a sign to bring to the stadium, which read: "To a Yorkshire lad from a Yorkshire lass, goodbye from me to you."
A young Chuckle Brothers "megafan" travelled all the way from Birmingham to pay his respects to Barry Chuckle.
Alfie, 10, said: "I first went to see them at the pantomime in Wolverhampton around two years ago and I just became a megafan of them.
"I just love their episodes and every morning I'm watching their episodes of Chucklevision, and it has never gotten old.
"Everybody loves them. They've got a really good comedy, they're funny and they just made people laugh."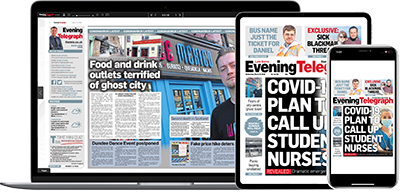 Help support quality local journalism … become a digital subscriber to the Evening Telegraph
Subscribe