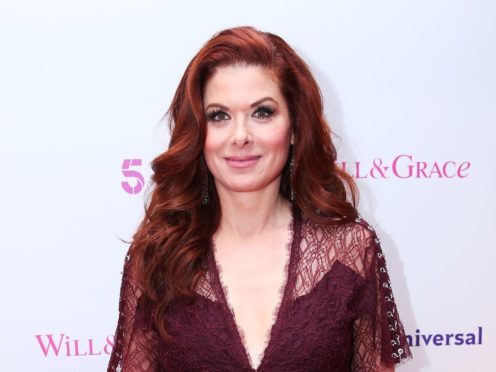 Debra Messing has given Will And Grace fans their first look at David Schwimmer on set.
The Friends actor, 51, has been cast in the second season of the show's revival, playing the love interest of Messing's character Grace.
She posted a hilarious picture on Instagram of Schwimmer with her co-star Eric McCormack (Will), with the pair in nearly identical outfits of navy zip up hoodies and pale grey jeans.
"This was not planned," she captioned the snap.
The show first aired in 1998 and focuses on the friendship between best friends Will and Grace.
McCormack has also demonstrated their off-screen friendship by leading the happy birthday messages to his "comedy partner in crime" Messing, who turned 50 on August 15.
The actor wrote on Twitter: "A Huge Happy Birthday to my brilliant partner in comedy crime for 20 yrs, @DebraMessing.
"Love ya, Deb."
The upcoming season is Will And Grace's 10th overall and second since it returned last year following a hiatus of more than a decade.