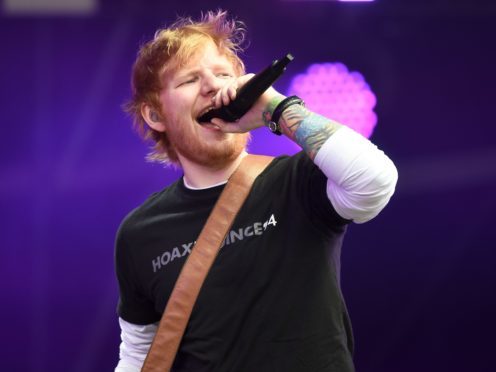 Ticketmaster will shut down its secondary resale sites Seatwave and Get Me In later this year.
The sites, along with other similar outlets, have been criticised by fans and artists, with the likes of Ed Sheeran banning people from attending his concerts if they were purchased through a resale site because tickets were often sold for an inflated price by touts.
Ticketmaster said in a blog post that consumers have become "tired of seeing others snap up tickets just to resell for a profit", and that the sites "just don't cut it anymore".
The ticket-selling company, which will cull Seatwave and Get Me In across Europe in October, will instead launch a fan-to-fan ticket exchange system, where people can buy or sell tickets through its website or app at the price originally paid or less.
There will also be no new events listed on either site, Ticketmaster said.
Andrew Parsons, managing director of Ticketmaster UK, said: "Our number one priority is to get tickets into the hands of fans so that they can go to the events they love.
"We know that fans are tired of seeing tickets being snapped up just to find them being resold for a profit on secondary websites, so we have taken action.
"Closing down our secondary sites and creating a ticket exchange on Ticketmaster has always been our long-term plan. We're excited to launch our redesigned website which will make buying and selling tickets fast and simple, with all tickets in the same place.
"Our new Ticketmaster ticket exchange lets fans sell tickets they can't use directly through their Ticketmaster account, for the price originally paid or less."
He added: "Selling tickets through Ticketmaster is really simple: we do all the hard work and outline the maximum that can be charged for the ticket – and it doesn't cost fans a penny to sell them."
In May, ticket resale site Viagogo was referred to Trading Standards for its failure to make changes to misleading pricing information on its website.
The Advertising Standards Authority (ASA) said Viagogo, a Geneva-based firm not owned by Ticketmaster, was continuing to mislead consumers by not being upfront and clear about additional booking fees and delivery charges added at the end of the booking process.
The company was one of four who were subject to ASA action in March after a clampdown on "misleading" pricing information.
StubHub and Ticketmaster's Seatwave and Get Me In were the other three companies subject to the action against so-called "drip pricing" – where VAT, booking and delivery fees were added at the end of the booking process.
However, the ASA said Viagogo failed to meet its May 29 deadline to make the necessary changes to its website, and it is currently under investigation.
Digital and Creative Industries Minister Margot James has welcomed the move, saying in a statement: "We want real fans to be able to see their favourite artists and events at a fair price.
"This is a welcome move from Ticketmaster and shows that they're following our lead and taking a tough stance on cracking down on unacceptable behaviour in the secondary ticket market."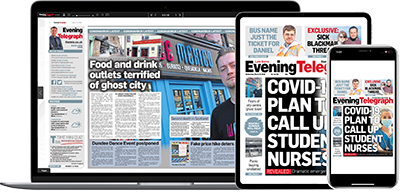 Help support quality local journalism … become a digital subscriber to the Evening Telegraph
Subscribe