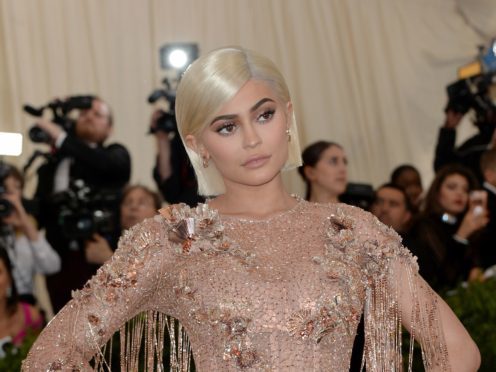 Kylie Jenner has shared photographs from her lavish 21st birthday party, including one showing a cake topper of a doll figurine lying face down on a toilet.
The reality TV star celebrated the big milestone with a glitzy, star-studded celebration attended by her famous family – sister Kendall and her half-sisters Kim Kardashian West and Kourtney and Khloe Kardashian.
The series of pictures shared with her 113 million Instagram followers starts off with a snap of her and boyfriend Travis Scott looking loved-up.
A glimpse of the interior of the venue shows various shades of pink, with balloons adorning the ceiling and a neon 21 sign emblazoned on one wall.
The multi-layered cake is finished off with the topping of a doll dressed in a sparkly all-in-one, reminiscent of the one worn by Kylie herself on her birthday, lying face down on a toilet.
Another photograph shows three unidentified people wearing T-shirts emblazoned with her Forbes magazine cover on the back.
Kylie was featured on the August cover of the magazine on a list of the 60 richest, self-made women in America.
The magazine said she has amassed a fortune of 900 million US dollars (£685 million) through her cosmetics business.
Another photograph shows three different colour plastic drinks cups, with 'Kylie's 21st' printed on them, alongside a list explaining each colour meaning, which is linked to a relationship status.
The options listed are: Single AF, Taken or It's Complicated
Earlier in the day, the reality TV star showed off the birthday present Scott had gifted her: a classic, white, Rolls Royce.
She showed off her gift, which was adorned with a red ribbon, on Instagram and wrote: "A blessed birthday, so grateful."
She also shared videos of huge bouquets of red roses which had been arranged along her driveway leading up to the car, writing: "Woke up to a little fairytale. Thank you baby @travisscott."
Scott, who is the father of Jenner's baby Stormi Webster, posted a gallery of photos of the couple together to wish her a happy birthday.
He wrote: "Happy bday wifey. I love u mommy, u my heart rib toes and all.
"May GOD continue to bless u and ur spirit. This mark in ur life is the start to more greatness."
Other famous faces at the party included models Bella Hadid and Cara Delevingne and singer Nicki Minaj.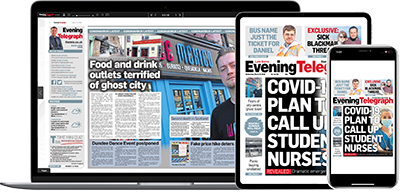 Help support quality local journalism … become a digital subscriber to the Evening Telegraph
For as little as £5.99 a month you can access all of our content, including Premium articles.
Subscribe