We've all been there, you've had one too many drinks and done something a little bit silly … but these confessions take the biscuit.
Reddit user fakakta77 asked people on the website to confess to the silliest things they'd done after a few drinks, and some will make you shake your head.
Here are some of the best, or possibly worst, examples that might make you exercise a bit more caution the next time you go out.
1. This person pulled off the impossible.
2. Being drunk can mean gambling with allergies.
3. Drink responsibly everyone!
4. This person won a fight with a tree.
5. This person made some enemies on this street.
6. Dance skills go out of the window after a few drinks.
7. This extremely time-consuming prank.
8. This person made a purchase they didn't quite understand…
9. Any cooking attempts when drinking are a bad idea.
10. This person wanted to get intellectual.
11. Lastly, this crime against food.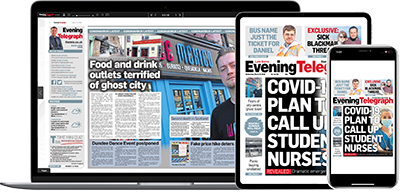 Help support quality local journalism … become a digital subscriber to the Evening Telegraph
For as little as £5.99 a month you can access all of our content, including Premium articles.
Subscribe