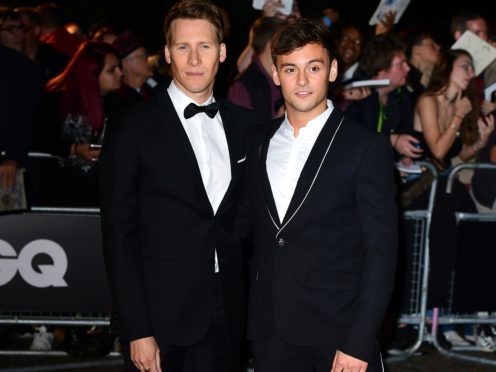 Olympic diver Tom Daley will explore surrogacy for a new documentary film.
Daley and his husband Dustin Lance Black became parents to baby Robert Ray via a surrogate on June 27, and the athlete will appear in an hour-long TV film for BBC One to share his experience.
Daley, 24, and Oscar-winning filmmaker Black, 44, set out to examine the "modern phenomenon" of surrogacy, and in the film Daley will explore how the process works in the UK, where it is illegal to advertise for or pay surrogates, apart from reasonable expenses.
The sports star, now an "expert through experience" on the topic, travelled to California while filming the documentary to explore commercial surrogacy, as well as a European country where surrogacy is illegal.
Daley finds out why some women are prepared to carry another person's child, while also exploring the relationships that develop between hopeful parents and their surrogates.
In addition, the film will see Daley questioning the differences between the American and British systems and whether it needs to be updated in the UK.
Tom McDonald, BBC head of commissioning, natural history and specialist factual, said: "Surrogacy is one of the most complex issues in modern society and the laws which govern it are radically different across the world.
"As new fathers through surrogacy, Tom and Lance are both committed to exploring all of the nuances around this very emotive subject. I'm thrilled that Tom is going to be our guide in this deeply personal and intelligent film."
Daley and Black, who married last year, revealed the birth of Robert Ray in a brief announcement printed in The Times newspaper in June.
Daley also posted a picture of his newborn son's feet in an Instagram post.
He said: "27/06/18. Welcome to the world our precious little Robbie Ray Black-Daley. The most magical moment of my life. The amount of love and joy you have brought into our life is immeasurable. Our precious son."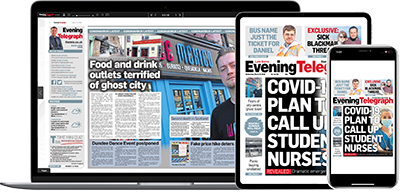 Help support quality local journalism … become a digital subscriber to the Evening Telegraph
Subscribe