Four friends who died when their car hit a tree had overtaken two police vehicles shortly before the fatal crash, a coroner has heard.
Murtza Chaudhry, 21, had been driving the grey BMW when it overtook unmarked and marked police vehicles at speed in the early hours of August 2, Bradford Coroner's Court heard.
Assistant coroner Peter Merchant, who opened and adjourned the inquests into their deaths, was told how the unmarked police car then overtook the marked vehicle in order to pursue the car that the friends were travelling in.
However, this ended after 34 seconds when the BMW, which was also carrying Arbaaz Hussain, 21, Zeeshan Khalid, 20, and Tayyab Siddique, 22, crashed into a tree on Toller Lane, Bradford, shortly before 6am.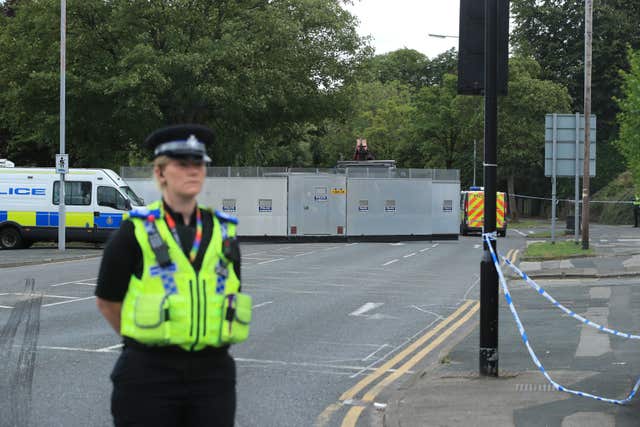 The four friends were all declared dead at the scene and the incident is now being investigated by the Independent Office for Police Conduct (IOPC).
Coroner's official Bernard Tate said the official cause of death in each case had been given as "multiple injuries" and "road traffic collision".
No family members were present during the brief hearing, in which Mr Tate said: "There was a marked police car followed by an unmarked police car.
"These two were following in tandem but only by coincidence, as they happened to be travelling on the same road at the same time."
After overtaking the two police cars, the BMW was then pursued by the unmarked police vehicle.
Mr Tate added: "Once the unmarked police car has rounded the bend, it has seen that the car has hit a tree.
"All four occupants were declared dead at the scene by attending paramedics."
Their inquests will take place on a date yet to be set.
In a statement released on Friday, the IOPC said that there was "no indication" that the unmarked West Yorkshire Police vehicle had made contact with the BMW in the lead-up to the collision.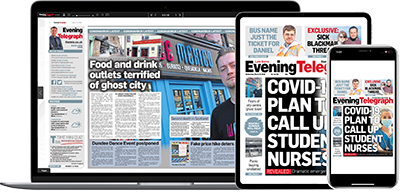 Help support quality local journalism … become a digital subscriber to the Evening Telegraph
Subscribe