Force India have agreed a deal to come out of administration and all 405 jobs with the team have been saved.
The deal has been agreed between the joint administrators, a consortium of investors led by Lawrence Stroll, and the team's senior management.
The investors are Canadian entrepreneur Andre Desmarais, Jonathan Dudman of Monaco Sports and Management, fashion business leader John Idol, telecommunications investor John McCaw Jr, financial expert Michael de Picciotto, businessman Stroll and his business partner Silas Chou.
Stroll is the father of Lance Stroll, who currently drives for the Williams F1 team.
An exclusivity agreement signed on Tuesday means that the team will be able to exit from administration, all creditors will be paid in full, all jobs will be saved and ongoing funding guaranteed.
Force India chief operations officer Otmar Szafnauer and his senior management team worked with the administrator to find investors with the aim of securing the long-term future of the business.
"This outcome secures the future of the Force India team in Formula 1 and will allow our team of racers to compete to our full potential," Szafnauer said in a statement.
"I am delighted that we have the support of a consortium of investors who believe in us as a team and who see the considerable business potential that Force India has within F1 now and in the future.
"At Force India, our expertise and commitment has meant that we have always punched above our weight and this new investment ensures that we have a bright future ahead of us."
The deal has been agreed less than two weeks after the team were placed into administration by the High Court in London.
That happened on the eve of the Hungarian Grand Prix at the Hungaroring, near Budapest.
At the time current driver Sergio Perez claimed he and other creditors had forced the team into administration in order to allow it to continue operating while new owners could be found.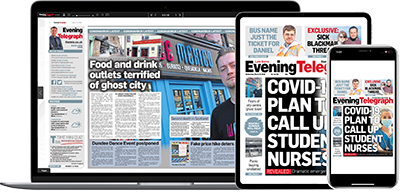 Help support quality local journalism … become a digital subscriber to the Evening Telegraph
For as little as £5.99 a month you can access all of our content, including Premium articles.
Subscribe