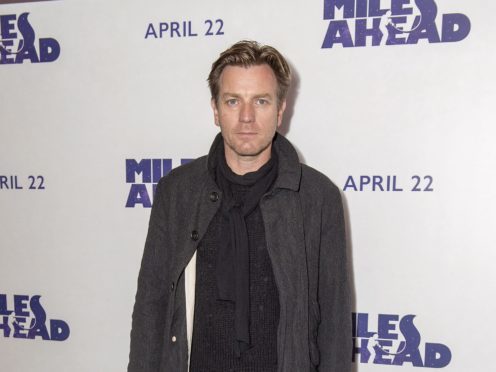 Ewan McGregor will be joined by Hayley Atwell and Peter Capaldi for the European premiere of Christopher Robin today.
The Scottish actor plays the now-adult title role in the new Disney film, in which he is reunited with Winnie The Pooh, the stuffed bear of his childhood, to help put his priorities into perspective.
He will be joined at the premiere at London's BFI Southbank by Jim Cummings, who has voiced Winnie The Pooh for the past 30 years, and who also lends his voice to the ebullient Tigger in the film.
Also attending will be Brad Garrett, who lends his voice to misanthropic donkey Eeyore, and Toby Jones, who voices Owl, as well as Mark Gatiss, who plays Christopher Robin's demanding boss Giles Winslow.
Atwell stars in the film as Christopher Robin's wife Evelyn, while Capaldi lends his voice to Rabbit.
The film shows McGregor's character has lost touch with his childhood self and is now so committed to his work he sends his wife and daughter away for a weekend in the country without him.
But after Pooh tracks him down to ask for help after he is separated from his friends, Christopher Robin returns to the Hundred Acre Wood and is reunited with the beloved characters from when he was a boy.
Christopher Robin is released in UK cinemas on August 17.