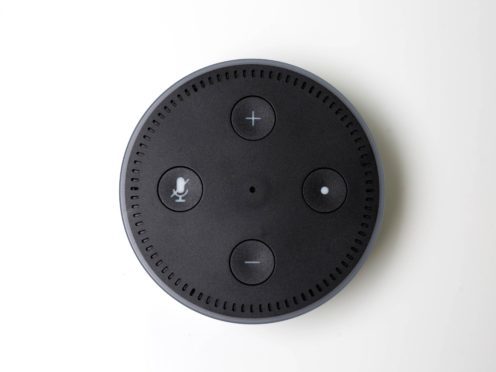 The BBC has launched a new short audio programme designed for smart speakers such as the Amazon Echo which will feature comedy highlights from the Edinburgh Fringe Festival.
Late Night Laugh will be a selection of jokes and funny stories from those appearing at the festival, which is taking place between August 3 and 27.
A short show will be available from 6pm every night during that time on Amazon Echo, Google Home and Apple HomePod devices, the BBC confirmed.
The shows will also be made available on the BBC iPlayer Radio app.
Brett Spencer, assistant editor of BBC Voice, said: "We want to give people a way of getting into the spirit of the Fringe even if they're not in Edinburgh.
"Late Night Laugh for smart speakers gives people a little taste of the eclectic mix of styles the Fringe is famous for, with a short skit every night from some fantastic acts."
Smart speakers continue to grow in popularity in the UK, with figures released by YouGov in April revealing that around one in 10 people in the UK now own one of the devices.
Julia McKenzie, BBC Studios' head of radio comedy, said: "Comedy is hugely popular on smart speakers and we love the idea of people asking for a late night laugh.
"As the largest producer of audio comedy in the UK, we're keen to find new ways to work with exceptional comedy talent and, as comedians and comedy fans head up to Edinburgh for the Fringe, this is the perfect time to do that."