Drag queens will appear as Blind Date contestants for the first time in a special edition of the
dating show.
The rebooted game show, hosted by Paul O'Grady, will see Shyanne O'Shea, from Essex, Trampagne from Portsmouth, and Anna Phylactic, from Manchester, appear as potential dates in Saturday's episode.
Criminologist Luke must choose between the trio for a date, but he is unaware that his potential dates are drag queens.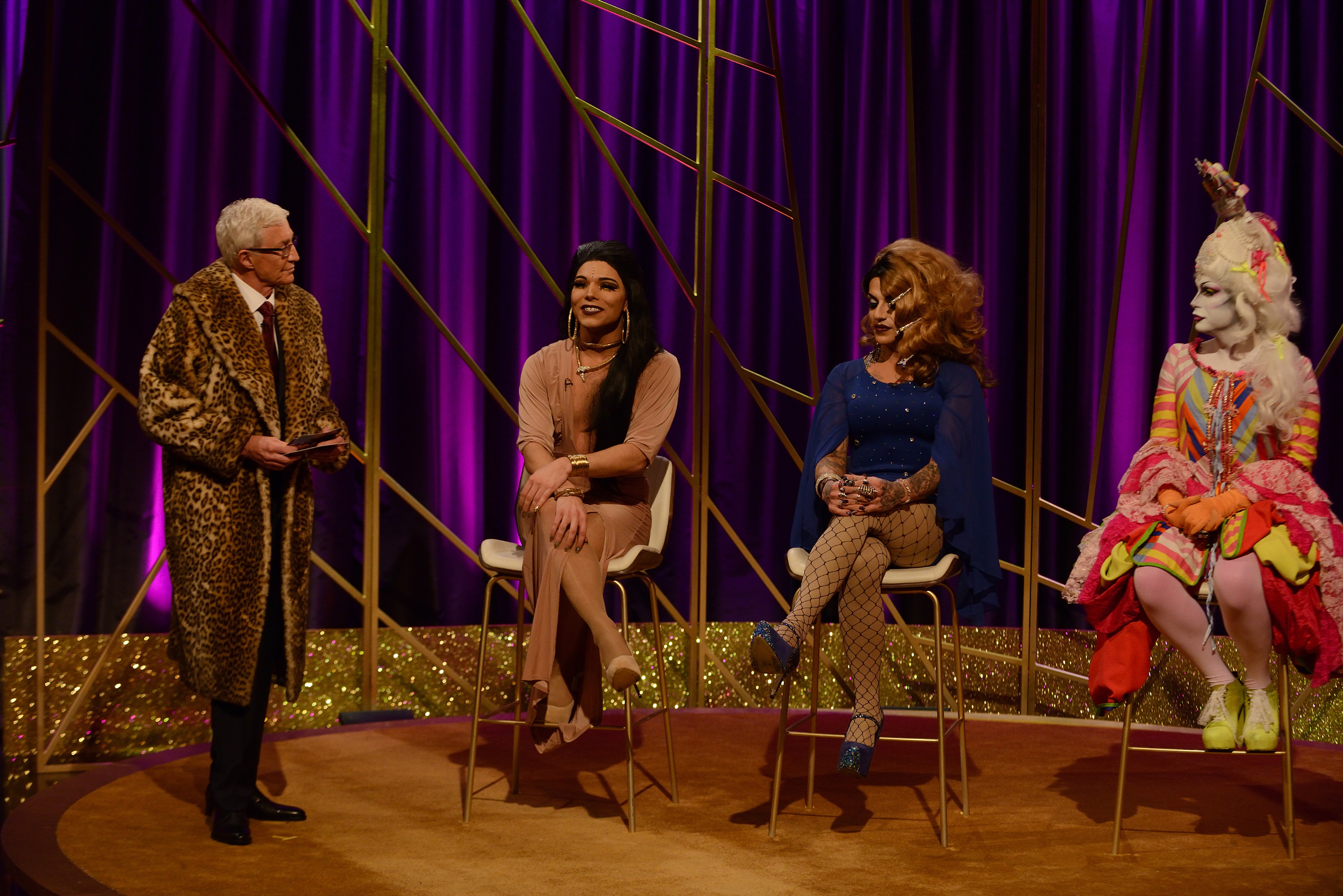 O'Grady, known for his drag queen alter ego Lily Savage, said: "I'm so happy that we have included drag queens on this series of Blind Date. It's about time – it is 2018 after all.
"Having been a drag artiste myself, I'm very proud to be part of this Blind Date first."
Although Lily Savage does not make an appearance, O'Grady does give a nod to her in a fabulous oversized leopard-print coat.
Last year, Blind Date saw its first LGBT couple paired up, in line with London Pride.
Celine Dion super-fan Alice Tate chose to go on a date with digital content manager Steph in the episode, the first of several featuring lesbian, gay, bisexual or transgender contestants, and the move was largely praised on social media by viewers.
The popular dating show, originally hosted by the late Cilla Black for 18 years until 2003, was rebooted last year with Black's close friend O'Grady as the host.
Blind Date airs on Channel 5 at 8pm on Saturday.