The combination of football fever and prolonged hot weather has boosted supermarket sales to their fastest rate this year, figures show.
Sales were up 3.6% over the 12 weeks to July 15, boosted by football-frenzied customers visiting supermarkets an extra 13 million times over the last month to stock up on viewing essentials, according to the latest grocery market share figures from Kantar Worldpanel.
During the week that the England World Cup team played both Colombia and Sweden, sales of alcohol surged to £287 million, a record outside of Christmas and Easter.
Over the past month, sales of firelighters and fresh burgers rocketed by 47% and 30% as customers turned to barbecues and al fresco dining.
Sales of sun creams jumped by 38%, while nearly a third of all households bought pain-killing tablets over the past month.
The Co-op enjoyed growth of 6.4% over the quarter, its highest recorded since October 2011, while Asda saw sales jump by 3.7% to make it the best performer of the big four for the first time since December 2014.
Fraser McKevitt, head of retail and consumer insight at Kantar Worldpanel, said: "Over the past 12 weeks Co-op experienced growth of 6.4%, its highest recorded since October 2011, as shoppers' desire to maximise the sunshine encouraged them to shop more locally."
Morrisons posted strong growth of 2.9%, but Tesco's market share fell back by 0.3 percentage points to 27.6% despite its overall sales growth of 2.3%.
Sainsbury's market share also declined, by 0.4 percentage points to 15.6%, despite sales growth of 0.8%.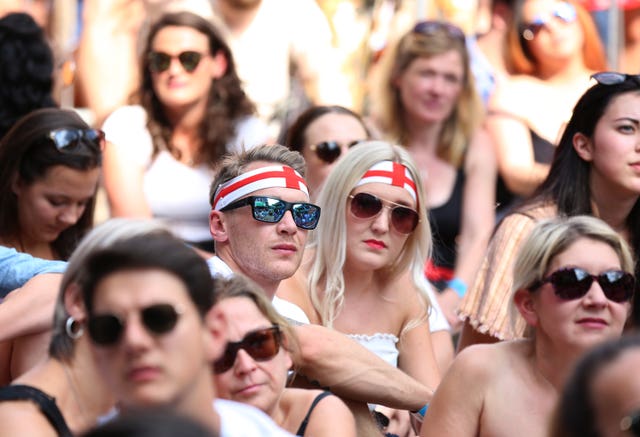 Lidl's 9.7% sales increase was boosted by its title as the official supermarket of the England football team, while Aldi returned to double-digit growth of 10.9% to reach a market-share high 7.5%.
The two discounters are now on the verge of hitting a combined market share of 13% for the first time.
Figures from analysts Nielsen also show that total grocery volume sales accelerated to 2.2% over the latest four-week period, the best volume growth outside of Christmas and Easter since July 2013.
Shoppers spent 4.5% more on groceries in the last four weeks to July 14 in response to the heatwave and England's strong performance in the World Cup, Nielsen said.
Mike Watkins, Nielsen's UK head of retailer insight, said: "This is great news for retailers and manufacturers as shoppers are buying more food and drink.
"It's also good news that the hot summer weather looks set to continue for the next few weeks, with the hottest days of the year expected later this week.
"With the summer holiday season now truly under way, retailers will be planning inspiring media campaigns supported by compelling in-store promotions, to encourage shoppers to keep spending."