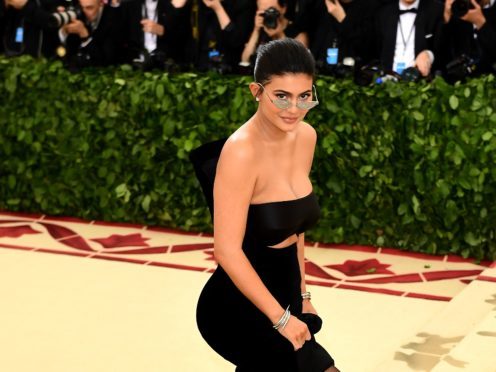 Kylie Jenner has shared a rare picture of her baby daughter Stormi, after previously saying she would not be posting photos of her.
The reality TV star and make-up mogul, 20, balances her five-month-old daughter on her hip and cradles her head in the picture, which sees the tot clad in a Burberry outfit.
Jenner showed off her glamorous side by wearing a crop top in the snap, which was liked by more than three million fans in the space of one hour.
No caption was needed for the Keeping Up With The Kardashians star, who shared the image without a comment.
The post came more than a month after Jenner removed the majority of pictures of her daughter from her social media account.
At the time, a fan noticed that in one new picture, Jenner had cropped Stormi out, prompting them to comment.
Jenner replied: "Yeah I cut my baby out. I'm not sharing photos of my girl right now."
Last week, Jenner revealed that Stormi – her first child with rapper Travis Scott – has had her ears pierced.
In a video posted to her Snapchat account, Jenner was seen kissing the little girl, who reached out and pulled her mother's hair.
The short clip, captioned "The best kisses", revealed Stormi's tiny stud earrings.
The new photo on Instagram sees Jenner covering her baby girl's head, obscuring her ears.
In a new interview with GQ magazine, Jenner – who was this week named by Forbes as the world's third highest-earning celebrity of the past 12 months – and Scott confirmed their whirlwind relationship started at the Coachella music festival last April.
Jenner said: "Coachella was one of the stops on his tour. So he said, 'I'm going back on tour – what do we want to do about this?' Because we obviously liked each other.
"And I was like, 'I guess I'm going with you.'"
Jenner said she and Scott enjoyed the privacy at the start of their relationship, when she accompanied him on tour, adding: "We had a lot of downtime. It was organic. And we would just go to these random cities. We got to not be who we really were.
"Like, if we were in LA, I feel like it would've been way different. Everything happened for a reason. We weren't going out as 'Kylie and Trav.'
"We would just be in Cleveland, walking the street for hours. We would go on walks, and no one would bother us."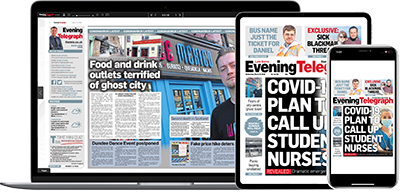 Help support quality local journalism … become a digital subscriber to the Evening Telegraph
For as little as £5.99 a month you can access all of our content, including Premium articles.
Subscribe