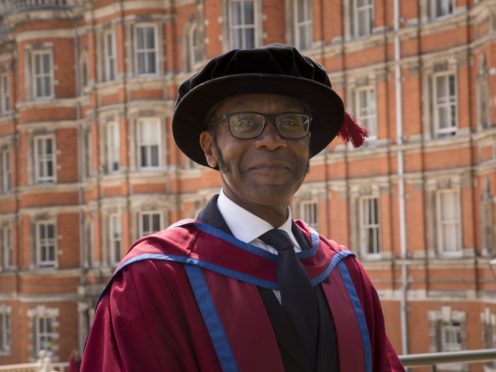 Comedian Sir Lenny Henry has received a PhD in Media Arts from Royal Holloway, University of London, after completing a course that required him to write an original screenplay.
Henry, 59, joined hundreds of other students to collect his degree at a graduation ceremony at the university's campus in Surrey.
Henry's thesis was titled: Does the Coach Have to be Black? The Sports Film, Screenwriting and Diversity: A Practice-Based Enquiry.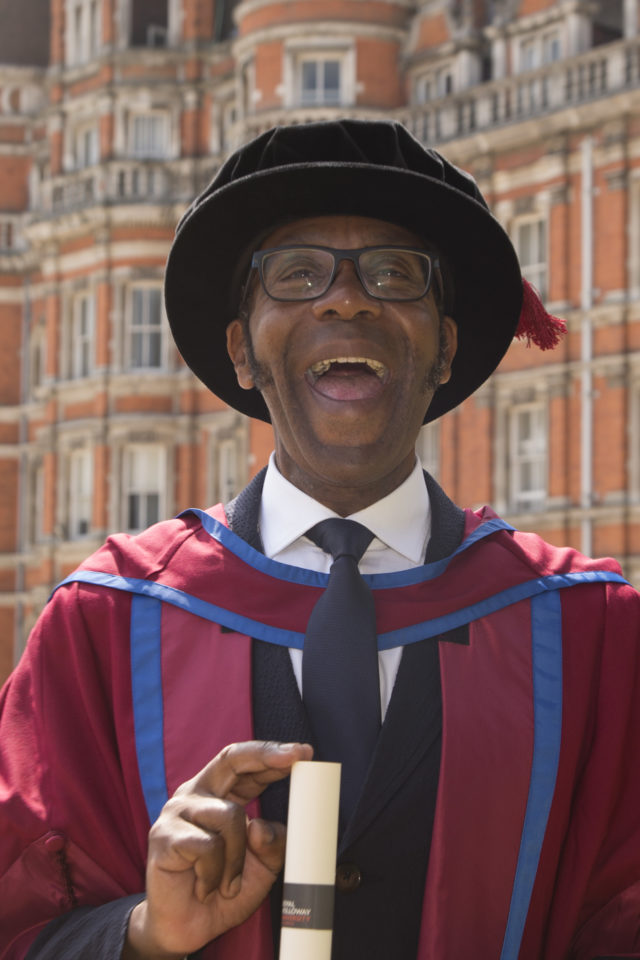 In addition to his screenplay, Henry needed to do a critical analysis of how black and ethnic minority characters are treated in the sports film genre.
He then completed a critical reflection study of the development process his screenplay underwent and how this illuminated questions of diversity within the film industry.
Henry had already earned an MA in Screenwriting for TV and Film from Royal Holloway.
He said: "After I completed my MA one of the tutors at Royal Holloway suggested I consider a PhD and once I had that idea in my head I was excited by it.
"It has been a very intensive four years of work, but the structure of the course worked well for me as I could combine it with my other work."
He added: "Royal Holloway has opened up a huge door for me with regard to screenplay writing and other kinds of creativity that I wouldn't have imagined possible.
"I've had to go part-time for this part of my education because everything seems to be taking off, a sitcom with the BBC and more screenwriting commissions – and it's all because of the initial push with the MA and my continued work on my PHD."
British film and television expert Professor John Hill supervised Henry during his studies.
Hill praised Henry's PhD as "a highly original study of screenplay development that succeeded in bringing together Lenny's own experience of working in film and television with creative writing and critical analysis of the film industry."
He went on: "The way in which Lenny stuck to the task over a number of years while maintaining a busy professional life was incredibly impressive.
"He has emerged as a well-respected campaigner on behalf of increased diversity within the film and television industry and his involvement in the PhD was undoubtedly an important contribution to this."
Henry's career started in 1975 when he appeared on talent show New Faces.
He will be honoured with a celebratory broadcast on BBC One to coincide with his 60th birthday this year.
He was knighted in the Queen's 2015 Birthday Honours for services to drama and charity.