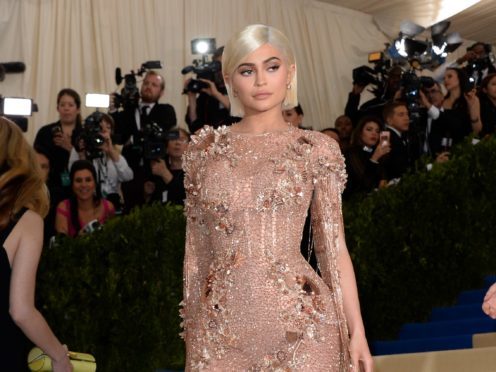 Reality TV star Kim Kardashian West has congratulated her half sister Kylie Jenner after she appeared on the front cover of Forbes magazine as it announced its annual ranking of the 60 richest self-made women in America.
Jenner, 20, featured on the list at number 27 and is the youngest woman on the list.
According to Forbes, the businesswoman has in less than three years amassed a fortune of 900 million US dollars (£680 million).
Her wealth is largely derived from the performance of her make-up company Kylie Cosmetics, which has now sold more than 630 million dollars (£475 million) worth of products.
Forbes has estimated that that the company that she owns outright, which first sold her popular lip kits before incorporating skin and eye makeup, is worth 800 million dollars (£600 million).
Kardashian West, 37, twice posted the Forbes cover featuring Jenner in a dark suit above the headline "America's Women Billionaires" on her Twitter profile.
Her first post saw the image accompanied with a simple message of congratulations to Jenner.
When she later repeated the post she wrote: "Wait I'm posting this again just because! Billion dollar baby!"
Kardashian West herself was placed at joint 54th on the Forbes list alongside author Danielle Steele and businesswoman Janice Bryant Howroyd, with wealth estimated at 350 million dollars (£260 million).
Jenner was quoted by Forbes as saying that she owed much of her success to her presence on social media saying: "I have such easy access to my fans and my customers."
Jenner has over 25.5 million personal Twitter followers and 110 million on Instagram, while on the latter her company has 16.5 million.
Jenner was also quoted by Forbes as saying that she may pass on her company on to her five-month-old daughter Stormi Webster in the future "if she's into it".
Jenner was ranked higher than singers Madonna, Beyonce, Celine Dion and Barbra Streisand.
The chair of US roofing company ABC Supply Diane Hendricks topped the list with an estimated worth of 4.9 billion dollars (£3.7 billion).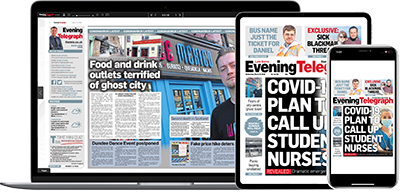 Help support quality local journalism … become a digital subscriber to the Evening Telegraph
Subscribe