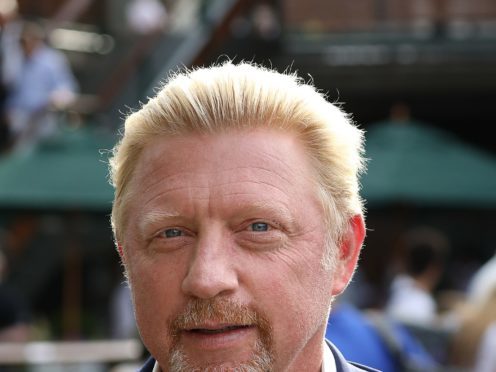 Boris Becker is in hot water again, this time for swearing while talking live on the BBC about his diplomatic status.
The former world number, who was declared bankrupt in June last year, has recently asserted his right to diplomatic immunity following his appointment as an attache for the Central African Republic.
Speaking before play got under way, Martina Navratilova suggested Becker wanted to skip airport queues with the new status.
Laughing, Becker replied: "That's one of the things my friend told me, 'You bastard, you don't have to wait in line now'."
The outburst prompted Sue Barker to turn to the camera and say: "Apologies for that", before reprimanding Becker and telling him "watch your language from now on".
Turning red, the German who won the Wimbledon men's singles three times, replied: "Excuse me, I'm sorry."
Explaining how his diplomatic role came about, Becker said: "I was asked by the ambassador of the Republic of Central Africa (sic) at the beginning of the year whether I want to get involved on a diplomatic level to help the country get back on its feet, as an attache for sports, culture and human efforts and I was honoured."