More than one in four UK motorists have named their car, new research suggests.
Some 28% of drivers give their car a name, with Doris, Dave, Henry, Betsy and The Beast among the most popular choices, according to a DVLA survey.
Women are almost twice as likely to name their car as men (65% and 35% respectively), while the most common age range who do this is people between 55 and 64.
The DVLA says some of the personalised registrations it sells match the names given to vehicles.
Notable examples include DOR 1S which went for £6,800 in September 1990, and HEN 2Y which was bought for £6,300 in June 2005.
BR17 NEY, which could be popular with fans of pop star Britney Spears, will be available with a reserve price of £700 in the next DVLA auction which starts on July 18.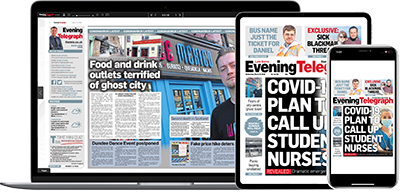 Help support quality local journalism … become a digital subscriber to the Evening Telegraph
For as little as £5.99 a month you can access all of our content, including Premium articles.
Subscribe