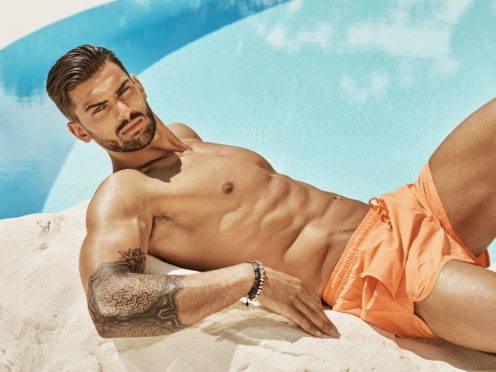 It appears the relationship between Rosie Williams and Adam Collard is on the rocks as he makes a move for villa newbie Zara McDermott.
The personal trainer is wasting no time in forging a connection with the 21-year-old government adviser from Essex, Tuesday's episode will show.
It comes as the pair embarked on a flirty dinner date, much to the dismay of Rosie who vows to be done with Adam and his wandering eye.
Adam tells Zara over a banana split dessert: "You're a little bit mysterious, aren't you? I find it quite intriguing."
He later says that he and Rosie are not in the same category as series favourites Dani Dyer and Jack Fincham.
He adds: "I would always give someone the chance…and I do want to get to know you. Depending on how people act, I can't tip toe around anyone, or walk round on eggshells."
Adam later admits to Jack that he and Zara are "so similar".
"From the moment I sat down, that eye contact, the flirtiness, the banter.
"Mate, she's funny as well, she's dry funny, like me."
The burgeoning romance predictably does not go down well with Rosie, who expresses her regret at sharing an intimate moment with her partner just days before.
"Obviously I took it further with him the other night. It means something to me.
"For him two days later to potentially go on this date and think 'yeah, Rosie's not for me', that's embarrassing again."
They later confront one another after Rosie tells Adam that he's been avoiding her all day, with Adam shifting the blame.
Meanwhile trouble also seems to be brewing for Laura Anderson and Wes Nelson, who is still interested in pursuing Ellie Brown.
The couple get into a "heated" discussion about Wes' situation, with Laura later declaring to Dani that she "can't be bothered".
"I can just see us clashing. I can't be bothered with it Dan. I thought we were on the same wavelength when it comes to discussing our relationship, clearly we're not."
Wes later reflects on the argument in the Beach Hut, and admits: "If it keeps repeating and it's an ongoing problem…it's going to be a burden carrying forward."
He says of Ellie: "She's very like-minded.
"And obviously with her being 20 she's sort of on the same chapter of her life as I am."
Despite the turmoil, bliss is on the cards for "chuffed" Alex George, who finally shares his first kiss in the villa with Ellie.
He says in the Beach Hut: "I'm feeling really optimistic about things with Ellie, I think it's early days but I think she's got a lot of things that I would want."
Love Island continues on ITV2 at 9pm.