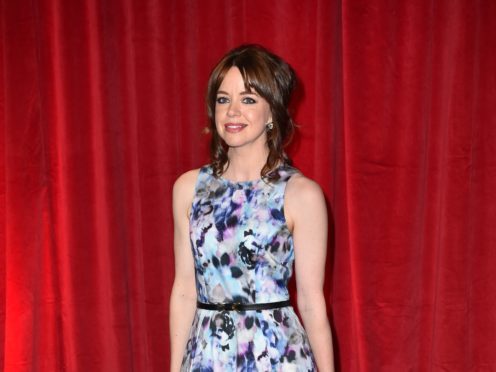 Coronation Street's Toyah Battersby has admitted to her partner Peter Barlow that Eva Price is the real mother of their daughter Susie.
In Friday's hour-long episode of the ITV soap, a tearful Toyah (Georgia Taylor) made the confession to Peter (Chris Gascoyne) when he found her crying and cradling the baby.
Peter described the pair as his "two favourite girls" as he approached them.
When he asked Toyah why she was upset, she replied: "She's not your girl. She's not my girl. She's not Jacqui's girl either. She's Eva's."
Toyah and partner Peter were desperate to have a baby, but were unable to conceive themselves and so opted to use Jacqui Ainsworth as a surrogate.
When the baby died, Toyah did not tell Peter. Eva (Catherine Tyldesley) then gave birth to her own baby and handed her over to Toyah to pass off as their own in what has been described as a "baby pact".
Toyah told Peter she could not face telling him their baby had died after she overheard him describe becoming a father as his "lifebelt" in his battle to stop his heavy drinking habit.
She also revealed to him that their stillborn child was a boy.
A shaken Peter described Eva and Toyah's plan as "twisted". He accused his partner of trying to fill "the child-shaped hole" in her life and neglecting his feelings as she lied to him for months.
The episode concluded with Peter telling Toyah they could never move on as a couple. He said: "Our baby is dead, and so are we."
Tyldesley took to social media to praise Taylor and Gascoyne's performances during the emotional scenes.
She wrote: "Wow, my sis is ridiculously talented. Heartbreaking performance tonight Georgia – I'm in floods. You and Chris."
Bhavna Limbachia, who plays Rana Habeeb in the show, also praised Taylor writing: "Toyah is breaking my heart in tonight's Coronation Street #supertalent".
Taylor previously described filming the scenes for the challenging storyline as "really tough".
Coronation Street continues on ITV.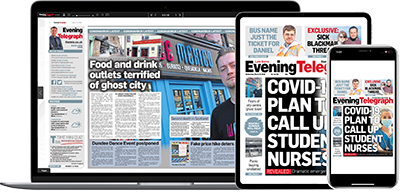 Help support quality local journalism … become a digital subscriber to the Evening Telegraph
Subscribe