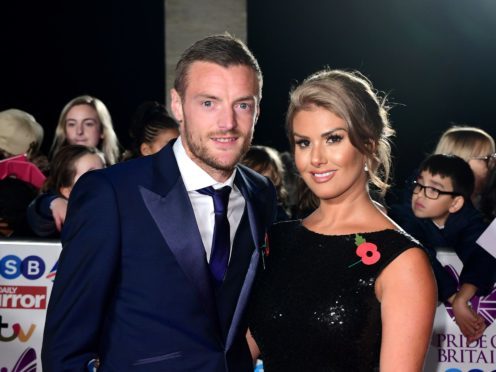 Rebekah Vardy has said she has the "blessing" of her children's school to take them to Russia to support her husband, Jamie Vardy, during the World Cup.
The TV personality also said her three-year-old daughter with the England footballer gets upset when he is away for extended periods of time because of his job.
Rebekah, who married Jamie in 2016, has daughter Sofia with him and one-year-old son Finlay. She has two children from previous relationships, and he also has a daughter from a previous relationship.
Speaking on ITV's Loose Women, the former I'm A Celebrity star said of her trip to Russia: "I'm going initially for 12 straight days, so we're taking the kids out of school, and I've got the school's blessing to do so."
She added: "I don't have to go, but I couldn't not go. I want to be there to support my husband."
Rebekah also said she is taking "extra security" with her, but that "it's no different to if we were at a different tournament in a different country".
"We always seek extra security, mainly because I'm taking the children with me. I don't want to take any risks."
She went on: "Jamie went at the end of May, but the manager was really good and allowed them to come back and spend a couple of days with their families.
"But it's a really important time for the team to be bonding and to focus on what they're going into."
She added: "I'm used to it now. But Sofia, my youngest daughter, she struggles with it. She's only three and when Jamie goes now, she gets upset and she really notices his absence."
Rebekah also hit out at the term "Wag" – famously used to describe the wives and girlfriends of footballers – which became popularised during the 2006 World Cup in Germany.
She said: "It's such a dated term now. I think the whole Wag thing is totally … it's been out there, it's not like Baden-Baden where we're all going to be going out getting drunk and dancing on tables, and things like that."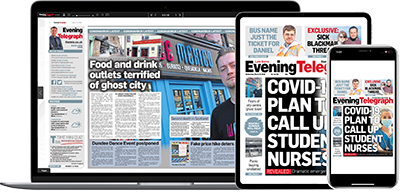 Help support quality local journalism … become a digital subscriber to the Evening Telegraph
Subscribe