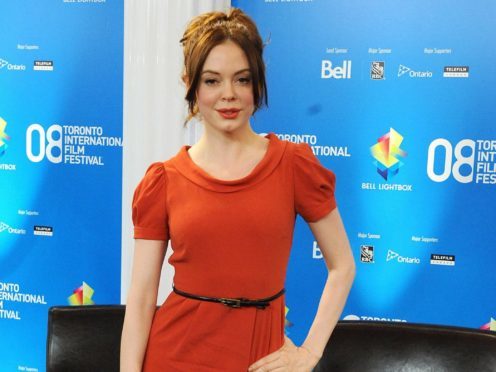 Rose McGowan has opened up about her struggles in Hollywood and admitted she was "proud" to have survived.
The actress, who was one of the first women to accuse disgraced movie mogul Harvey Weinstein of rape, described the darker side of fame during a candid interview.
Speaking at the Hay Festival in Wales, the 44-year-old said she had survived through "sheer will".
She said: "After you're discovered and you become famous very quickly, I realised very early on 'oh god, what have I done?'
"I'm in a glass house, I'm in the tiniest town in the world and everybody can throw stones.
"But then you're stuck. And then you're blacklisted, but you're still well-known. What job am I going to get? Where am I going to go?
"It's a conundrum. I'm here by sheer will and I shouldn't have been here. And for that I'm proud."
McGowan, most well-known for her role as Tatum Riley in 1996 horror movie Scream, was among the first of around 100 women to accuse Weinstein of sexual harassment and assault.
Detailing the alleged incident in a memoir, she said Weinstein forced himself on her during what began as a business meeting at the Sundance Film Festival in 1997.
Her allegations helped cement the film producer's downfall, and sparked the Me Too movement.
Urging the festival audience to keep on fighting for justice, she said: "We have to fight as a society – to stop them stealing our creativity, stop making us conform, to stop telling us 'good little girls or good little boys stay in your corner'.
"No I will not. I will be free and I wish that for everybody."
She added: "I'm all for cinema. But I'm all for it being better and I wish to God people weren't rotten, a lot of them, because we would have a better world."
McGowan previously welcomed the news that Weinstein had been indicted on rape and criminal sex act charges in New York.
He denies all allegations of non-consensual sex.