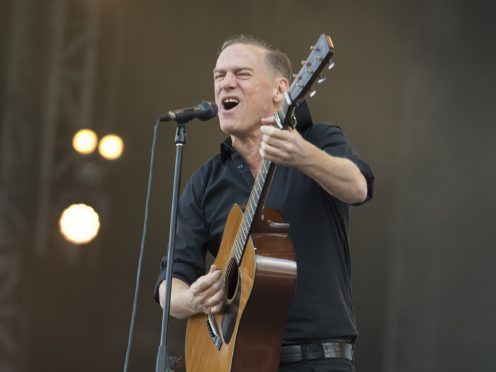 Bryan Adams abandoned a planned appearance on Carpool Karaoke after finding out he had to collaborate with other artists, James Corden has revealed.
The presenter of US talk show The Late Late Show made the confession while taking part in another of the programme's regular segments alongside Aerosmith singer Steven Tyler.
In the Spill Your Guts Or Fill Your Guts feature, Corden and Tyler had a choice between answering awkward questions or being forced to eat unappetising food, including cow intestines.
During the game Tyler asked Corden: "Has any guest been so annoyed they walked off the show?" Corden either had to answer the question or eat pig head jelly.
The presenter began cutting a slice before changing his mind and answering the question.
Corden said: "For the anniversary of Back To The Future, we were gonna do a best of the 80s Carpool Karaoke in a DeLorean. We'd booked Bryan Adams to come and do the thing.
"I don't know that Bryan's management had told him that it was a collaboration with lots of other singers from that time period.
"Bryan's walked in, seen the list of other people that have done it, turned around, walked out, got in his car and left.
"I've never seen him. Never heard from him. He just bolted. He was gone."
Corden, 39, succeeded Craig Ferguson as the host of The Late Late Show in 2015.
The Carpool Karaoke feature of the programme sees the British presenter drive celebrities around while they sing along to well-known songs on the car's radio.
Stevie Wonder, Take That and Bruno Mars have all previously appeared as Corden's passengers.
Corden stressed that he understood Adams' decision to pull out of the appearance and that he thought the singer was "terrific".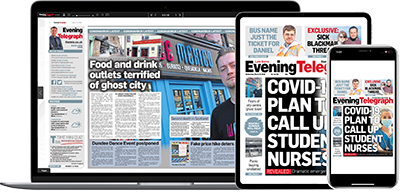 Help support quality local journalism … become a digital subscriber to the Evening Telegraph
Subscribe