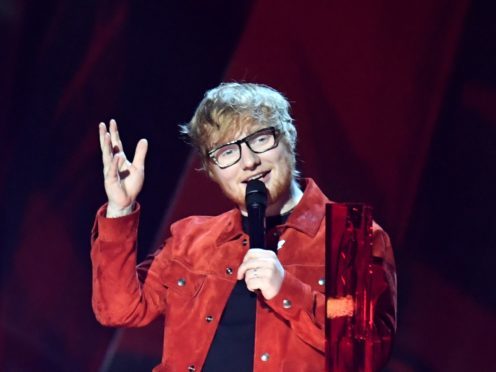 Ed Sheeran's Perfect has been voted as the number one song of all time in a new radio poll, knocking last year's chart-topper George Michael into second place.
Almost 30,000 votes were cast by Smooth Radio listeners to choose the nation's All Time Top 500 songs to put the singer-songwriter in pole position for the first time in the annual chart's five-year history.
Michael topped the list last year with Careless Whisper after booting Imagine by John Lennon from number one after a three-year stronghold.
Sheeran's Christmas number one hit Perfect has now been hailed as the nation's favourite, with Careless Whisper in second place.
Sheeran, 27, said: "With Perfect, I wanted to write the best love song I could that was 100% me, so I'm over the moon that it's been voted the number one song in Smooth's poll.
"The fact that the listeners chose it makes it even more special and I'd like to say a big thank you to them for their support."
Perfect spent three weeks at the top of the charts last year.
Michael may be in second place with his beloved saxophone-heavy 1980s hit, but he has been voted the UK's most popular artist overall with more tracks in the chart than ever before.
The late singer, who died in 2016, has 20 songs in the top 500, including A Different Corner at number three.
Sheeran has two other songs in the top 20 – Thinking Out Loud at number five, and Supermarket Flowers in 17th place.
According to Smooth listeners, Adele and Whitney Houston are the most popular female artists, each with nine songs in the overall list.
Three of Adele's tracks are in the top 20 – Someone Like You, Make You Feel My Love and Hello – while Houston's I Will Love You is the highest-charting song by a female artist at number four.
After Michael, Sir Elton John is the second most popular artist with 18 songs in the chart.
Abba follow with 15 songs, while Michael Jackson, Stevie Wonder and The Beatles are in joint fourth place with 13 tracks each.
The top 500 songs were broadcast on Smooth across the Bank Holiday weekend.
– Smooth's All Time Top 500 – the top 10:
1. Perfect – Ed Sheeran
2. Careless Whisper – George Michael
3. A Different Corner – George Michael
4. I Will Always Love You – Whitney Houston
5. Thinking Out Loud – Ed Sheeran
6. Dancing Queen – Abba
7. Angels – Robbie Williams
8. Life on Mars – David Bowie
9. Someone Like You – Adele
10. Go Your Own Way – Fleetwood Mac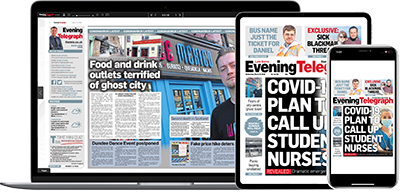 Help support quality local journalism … become a digital subscriber to the Evening Telegraph
Subscribe