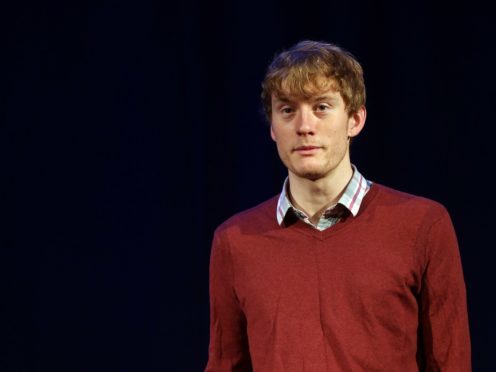 Jeremy Corbyn needs to do more to tackle anti-Semitism in the Labour Party, comedian James Acaster has said.
Labour has been mired in an anti-Semitism row and last month Mr Corbyn was criticised for his comments on an allegedly anti-Semitic mural in 2012.
Mr Corbyn has apologised for the prejudice against Jewish people in his party and said he was "absolutely committed" to stamping it out.
But Acaster, whose stand-up specials have enjoyed success on Netflix, has claimed he is not doing enough on the issue.
He said: "I do not think he (Mr Corbyn) is perfect, I think he is not doing a very good job rooting out anti-Semitism in the Labour Party, he needs to do a better job on that. He says the right things, things that I find encouraging and inspiring, but I do not think I can see that in action a lot of the time.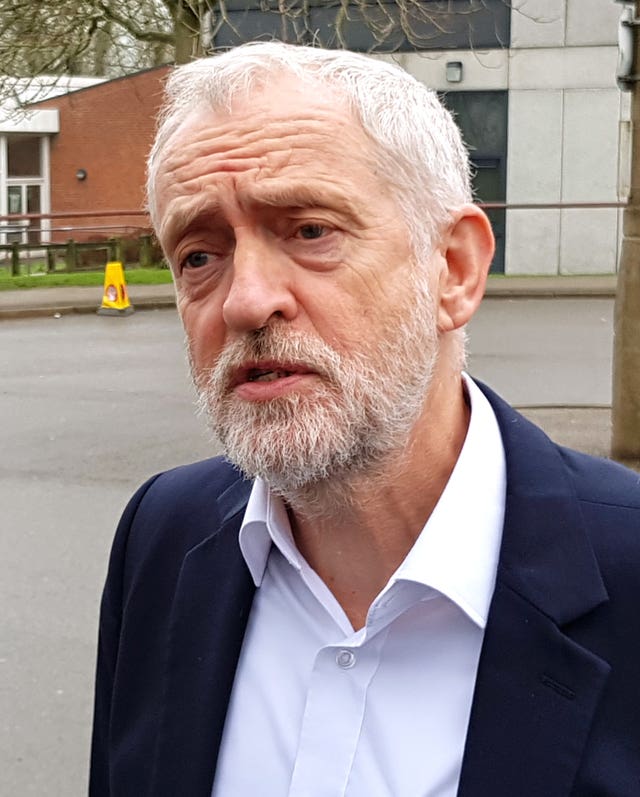 "I am a Labour supporter and I still think they are the better option but as someone who cannot stand for or abide anti-Semitism I would like to see him be stronger.
"I think he has talked a really good game and asked the right things. A lot of political leaders can learn a lot from him, he isn't passing the buck. He has said it's not acceptable.
"But then on top of that he needs to meet up with the Jewish leadership and agree on a course of action to tackle the problem."
Acaster has been vocal on social media about the Windrush scandal, which saw thousands of people who arrived in the UK from the Caribbean as children threatened with deportation.
The comedian believes the blame lies with Prime Minister and former home secretary Theresa May.
He said: "It's awful, it's been such a mess. Theresa May, years ago, put that all in place and the buck should stop with her. Amber Rudd is not doing well with it, but she is cleaning up Theresa May's mess.
"These people should be allowed to stay in Britain, because they're British."
Royal baby fever gripped the nation this week when Prince William and the Duchess of Cambridge welcomed their third child, Louis Arthur Charles.
But Acaster did not join in the celebrations.
He said: "I never really understand it with the royal family. I never know why people care about it, but people do care."
Acaster added he was more concerned when the actor, Dwayne 'The Rock' Johnson, announced he had become a father again earlier this week.
The comic is set to play the Latitude Festival in July.
Acaster said most festivals "do not have a good stage for comedy" and added you play to "quite disinterested people".
But he was full of praise for Latitude, saying: "It's a fun festival to do as a comic."
Acaster has four critically acclaimed comedy specials on Netflix and spoke about the reaction from viewers and other comedians.
He said: "It's been great, really overwhelming. We put so much work into filming them so it's just a relief to release them.
"It's been incredible, so much positive feedback, people are watching them and spreading the word and a lot of people I really admire have been getting in touch."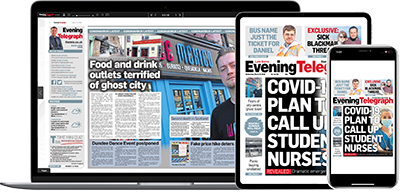 Help support quality local journalism … become a digital subscriber to the Evening Telegraph
For as little as £5.99 a month you can access all of our content, including Premium articles.
Subscribe