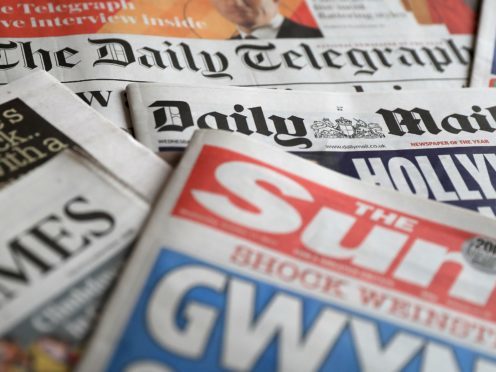 The ongoing crisis over Syria and Sir Cliff Richard's legal battle against the BBC top the headlines on Friday.
The Guardian reports that the path is clear for the UK to take part in military action after Theresa May's cabinet gave unanimous backing to her, warning that Syria's use of chemical weapons could not go unchallenged.
"Missiles at the ready", says the Daily Mail, as it reports that Britain has "bolstered" its defences against possible Russian retaliation.
All 24 ministers agreed on the need to take action, the paper adds.
The i also reports that the cabinet has backed a co-ordinated international response, and says Russia has called for an emergency UN Security Council meeting, while the Metro says France is also considering air strikes.
The biggest US air and naval strike force was heading towards Syria last night, according to The Times, with US-led strikes expected within the next three days.
Away from Syria, the Daily Mirror and The Sun both lead on Sir Cliff Richard's High court appearance.
The singer is suing the BBC over live footage it broadcast of police raiding his home while investigating sex abuse claims.
The Mirror reports how the court was told that Sir Cliff's world was "turned upside down in a matter of moments" thanks to the coverage, while the Sun says the case could cost the corporation up to £4 million.
Elsewhere, Jeremy Hunt features on the front of the Daily Telegraph, which reports that the Health Secretary breached anti-money laundering legislation when he set up a company to buy seven luxury flats. He has since apologised and accepted the mistakes were "his responsibility", the paper adds.
The Daily Express claims decades of advice to eat carbohydrates is responsible for Britain's obesity crisis, while the Daily Star says race fans have hit out at a clampdown on drinking at the Grand National.
The Financial Times reports that nearly half of councils in England have run down their financial reserves in the past two years amid cuts and rising social care costs.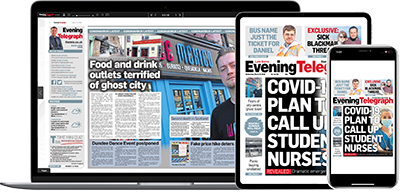 Help support quality local journalism … become a digital subscriber to the Evening Telegraph
Subscribe