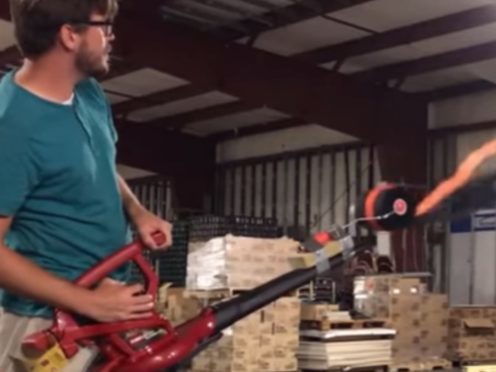 A behind-the-scenes video shows how Nick Householder, a science demonstration and prop builder from Florida, made incredible toilet paper cannons for The Tonight Show starring Jimmy Fallon.
Householder was asked to find a way to cover the entire audience with toilet paper for the show, and the result were devices that filled the room with over 100 rolls of white, black and orange tissue.
The video shows the devices being made and assembled, as well as listing the potential obstacles to creating the cannons, such as transporting them to the studio location in New York, and minimising the risk of fire hazards.
Householder co-hosts a science TV show called Street Science along with Kevin Delaney, where he designs and builds science demonstrations.
Householder said: "The toilet paper launchers have been my favourite experiment so far. The interaction with the audience was fantastic, we covered everyone in the stands with paper in a matter of seconds!
"I love seeing something I built bring that much joy and excitement to people."