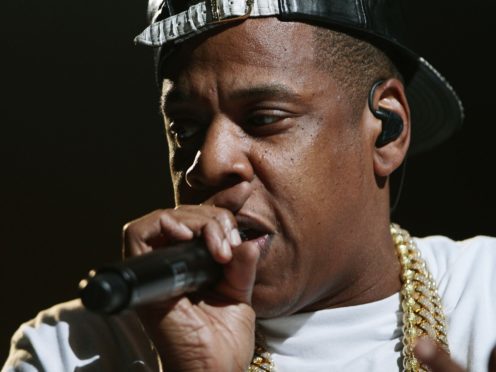 A writer and Jay-Z aficionado has broken down exactly how many times the rapper references Beyonce in his songs.
Ben Carter (who coincidentally shares his last name with the hip-hop legend, whose real name is Shawn Carter) also applied his impressive data-gathering skills to analyse the ways in which Jay references his music superstar wife.
During his research which spanned five days, the 29-year-old, based in Sydney, Australia, counted 320 references to the Formation singer between 1998 and 2018.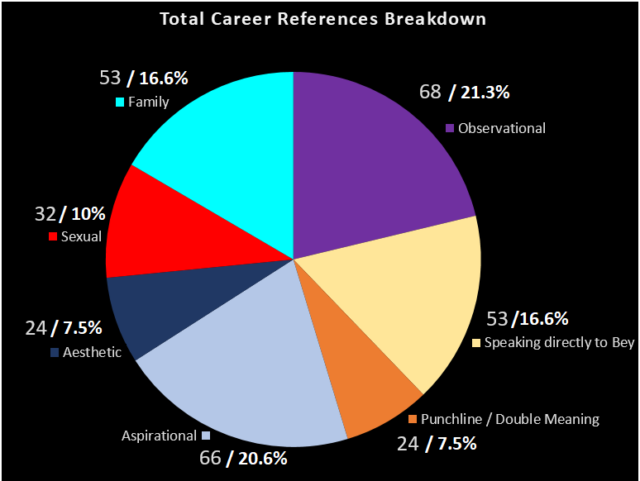 Around a fifth were "observational" – i.e. vague mentions about the singer such as "shorty played the piano".
Family and direct references to Beyonce had 53 mentions each, Ben found. Meanwhile, 20% were "aspirational" – referring to Beyonce as "the pinnacle of human existence". One in 10 were "sexual".
His impressive findings come ahead of the power couple's On The Run 2 tour, and he collated the figures using his knowledge of Jay-Z's catalogue and information from the rapper's Decoded book, which delves into the meaning behind his lyrics.
Ben's work also charts the way Jay-Z's lyrical content, especially when it comes to women, changes from "cold and callous" before 2002, to less so after Beyonce enters his life. The musicians are believed to have first met in the late 1990s.
He told the Press Association: "The lack of sexual references to (Beyonce) doesn't align with his early work, which was at times overly explicit."
He said the most fascinating part of the project was "the way Jay was so respectful of Beyonce early in his career".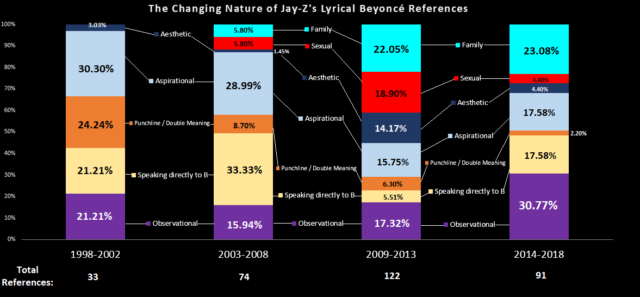 Challenges came in deciding which category some of the lyrics fell into.
He said: "The idea of intent behind a lyric is subjective at times, and there can only be a limited number of categories, to keep the data manageable, meaning all references must be pigeon-holed in some way.
"Some references also fall in two categories, and one must be chosen. For example, when Jay raps "Damn girl, you got that Versace", does it go in 'Aspirational' or 'Talking to B'?
"These issues are difficult to overcome, and the best way I've found, as with previous articles, is to simply let the reader know there are limitations that can't be avoided."
He is now analysing Beyonce's catalogue for references to her husband, and he hopes to eventually compare the two.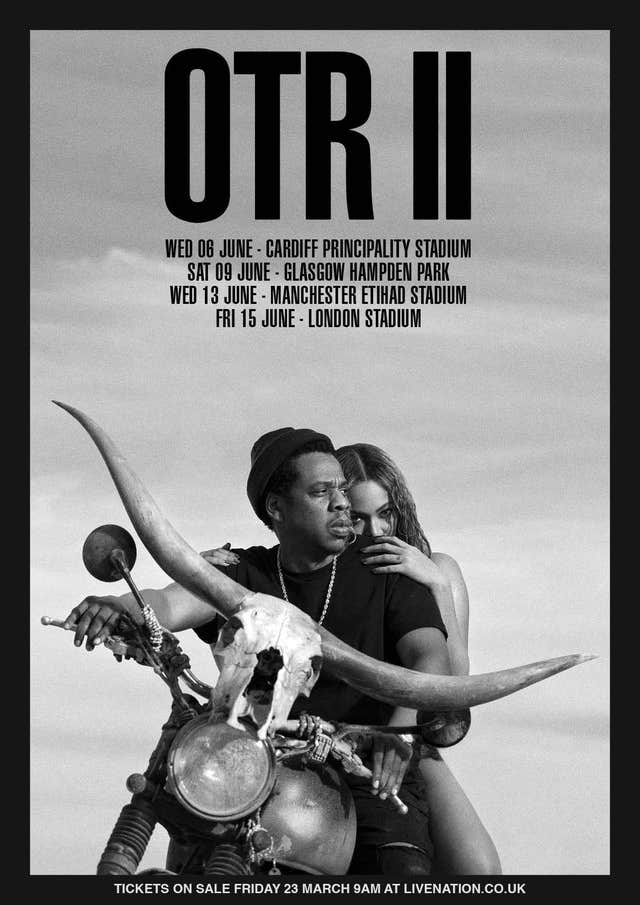 Carter has previously looked at hip-hop's performance in the music charts compared with pop, and which rappers mention themselves the most in their songs.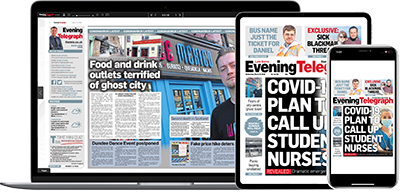 Help support quality local journalism … become a digital subscriber to the Evening Telegraph
Subscribe