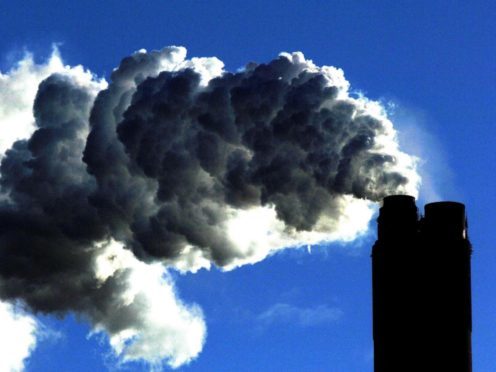 Air pollution may be responsible for nearly 40% of childhood asthma cases in a northern city that was at the centre of the Industrial Revolution, a study has found.
The new research puts Bradford on the map – but not in a good way.
International scientists used computer simulations to assess the impact of exposure to irritant gases called nitrogen oxides in the West Yorkshire city.
They found that up to 38% of all annual cases of childhood asthma in Bradford may be attributable to air pollution.
Pollution from road vehicles alone was linked to 24% of cases.
Dr Haneen Khreis, who led the research while working at the University of Leeds' Institute for Transport Studies, said: "Overall rates of childhood asthma cases in Bradford are higher than the national average as were emergency hospital admissions for asthmatic children under 16 years of age.
"Traffic-related air pollution is a real concern to the community.
"Our team's previous research has shown that children exposed to high levels of traffic-related air pollution have a higher risk of developing asthma.
"Quantifying the number of childhood asthma cases that are directly attributable to traffic-related air pollution has not been done in the past and as we show now, a significant portion of cases is largely preventable."
The computer models in the study allowed the team to chart how much air pollution was present in the city and how much of it could be traced to road traffic.
The findings, reported in the journal Environment International, shed light on the reasons why rates of childhood asthma have soared in the UK since the 1950s.
Britain has one of the highest rates of childhood asthma in the world, with an estimated one in 11 children suffering from the lung condition.
Around 5.4 million people in the UK are living with asthma, including 1.1 million children, according to the charity Asthma UK.
In 2016, a total of 1,410 people in Britain died from asthma.
Overall, asthma rates in the UK are thought to have plateaued since the 1990s.
Professor John Wright, director of the Bradford Institute for Health Research, said: "This important study adds to the overwhelming evidence that air pollution is harming our children.
"The good news is that we can all save lives by driving less and using cleaner fuels."
Bradford was at the heart of the Industrial Revolution, which saw the city become a textile boom town in the 19th century, largely thanks to easy access to coal for fuel.
Major sources of air pollution in the Bradford area include traffic, industry, domestic and commercial heating, and to a lesser extent diesel trains and aircraft, said the researchers.
Simon Bowens, from the environmental group Friends Of The Earth, said: "Bradford's rates of childhood asthma are a chilling reminder that air pollution is a public health crisis, and it is our children that are bearing the brunt of it. Swift action is needed to clean up Bradford's air, with the wellbeing of residents depending on it."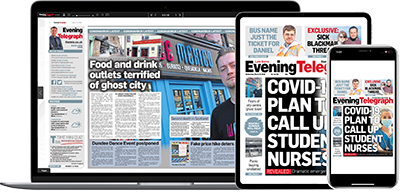 Help support quality local journalism … become a digital subscriber to the Evening Telegraph
Subscribe