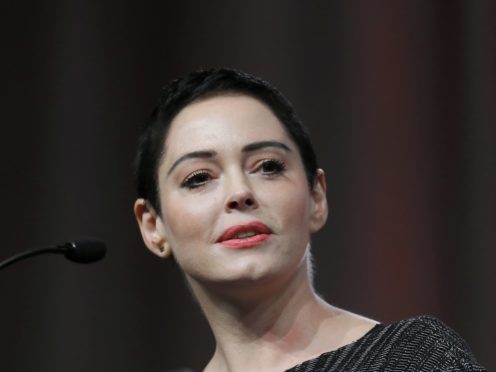 A preliminary hearing for actress Rose McGowan on a drug possession charge in Virginia has been postponed until May 3.
The hearing was originally scheduled for Wednesday. The Washington Post reports that the hearing was postponed after two prosecution witnesses were unable to get to court during a snowstorm.
McGowan's lawyers had been expected to argue for dismissal of the charge.
They have suggested the drugs may have been planted by agents hired by disgraced Hollywood producer Harvey Weinstein to discredit her for making sex assault accusations against him.
Weinstein has denied the allegations.
McGowan was charged with drug possession after authorities said cocaine was found in a wallet she left behind on a flight to Dulles International Airport in January 2017.