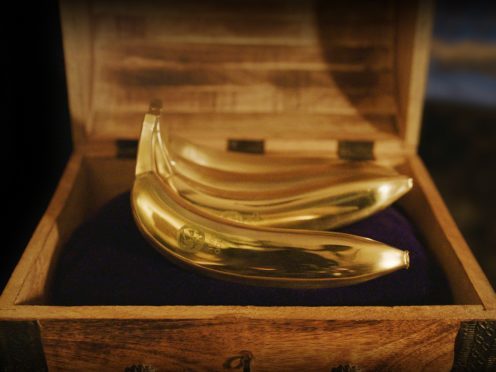 Xbox is celebrating the upcoming launch of pirate game Sea of Thieves by giving wannabe treasure hunters the chance to win a set of golden bananas worth more than £20,000 each.
The bizarre prize is being offered to the first team of four who can complete a series of puzzles to be posted online and hidden in secret locations in the real world.
The quest is being run to celebrate the launch of Sea of Thieves, the multiplayer, pirate adventure game for Xbox and Windows 10 which is out on March 20.
The first riddle to kick start the competition will be released at 8am on March 19 on the special website created to host the contest.
New riddles and clues will then be released every few hours over the following two days.
At 9pm on March 21, teams of would-be treasure hunters will be able to input their 15 answers into the quest's website – teams will have seven hours to do so – before the first crew to enter correct answers from each participating country are issued with one final riddle to decide who takes home the bananas.

The golden prize at stake takes inspiration from the bananas eaten in-game to restore a player's health, and have been created by actual London-based goldsmiths Smith & Harris.
The bananas have been valued by the National Association of Jewellers, Xbox said.
They are set to go on display at the National Maritime Museum's Neptune Court in London on Wednesday March 14, giving those keen on entering the competition the chance to see their potential prize up close, Xbox said.
Runners-up in the quest will also get a token for their efforts, with those teams each receiving limited edition engraved golden coins, each valued at over £300.