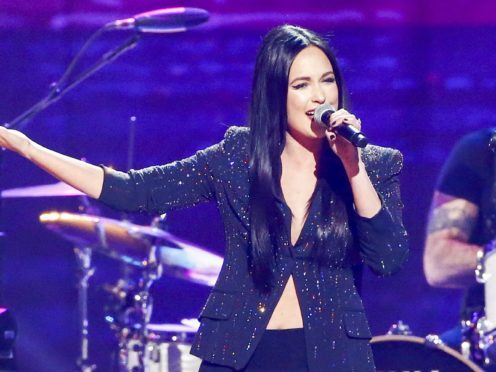 Country star Kacey Musgraves announced she would be embarking on a world tour as she took to the stage at London's O2 Arena.
The Texan singer said she was "freaking out" because the tour would bring her to Wembley Arena in October.
Musgraves performed on the second night of London's Country To Country music festival dressed in a rainbow striped jumpsuit covered in rhinestones and a bright blue furry jacket.
Strumming on a Gibson guitar painted with flowers she opened her show with the song Slow Burn.
Musgraves said she was "so f**king excited" to be back in the UK and apologised for swearing to "any classy listener" tuning in to the live broadcast on BBC Radio 2, advising: "You may want to turn it down."
She treated the crowd to hits including Follow Your Arrow, Rainbow, Butterflies and Mama's Broken Heart, a song she wrote for Miranda Lambert, before telling the crowd: "I haven't told anybody this yet but we are going to go on a world tour and it's going to start over here on your side of the pond this fall and I am freaking out because we are going to play Wembley Arena."
Reflecting on a previous show in London, she said: "One of the best memories I have and will ever have is to sell out the Royal Albert Hall and that is something I never thought I would get to do.
"When I got there I was like 'y'all we are literally inside of a cake'.
"It was way too fancy, but just fancy enough."
She also treated fans to new song Love Is A Wild Thing, telling the crowd: "It's inspired by the fact that love will always trump hate. You know what I mean?
"Hate is out there a lot, especially these days. But love will always find its way to you, even if you think that it won't."
She finished the 90 minute set with tracks Merry Go 'Round and Neon Moon as giant colour changing balls bounced around the audience.
Before her return to the UK Musgraves will embark on a US tour with One Direction star Harry Styles.
Country To Country will conclude on Sunday when Little Big Town headline.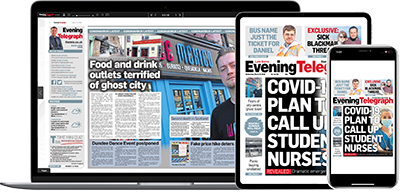 Help support quality local journalism … become a digital subscriber to the Evening Telegraph
For as little as £5.99 a month you can access all of our content, including Premium articles.
Subscribe