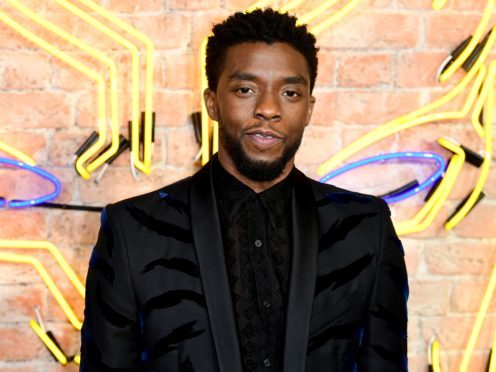 Black Panther star Chadwick Boseman stunned and delighted fans when he surprised them as they heaped praise on the new film.
The Marvel movie's leading man appeared in a segment on The Tonight Show With Jimmy Fallon in which fans emotionally expressed their gratitude for the film, without knowing he was behind a curtain hearing every word they said.
The guests were invited to voice their thanks to the actor in front of a poster of him in character as T'Challa.
But they were each left astonished when Boseman stepped out from his hiding place to thank them for their kind words.
One poignant moment came when a mother, who stood next to her young son, said that his childhood "has been defined by Barack Obama and now by Black Panther".
Boseman emerged, stunning them both into speechlessness, and he said: "That is way too much praise… Barack Obama? Come on."
He added: "You are a gorgeous family."
One woman, who described herself as "a creator and entrepreneur of colour", said the film "made me realise our stories need to be told".
She added: "There's so many of us out here trying to create great things and I was so inspired, as someone who wants to make movies one day, who wants to inspire people, that art can really change the world."
Boseman, who was visibly touched by her words, popped out and asked: "What type of movies do you want to do?"
The woman could not believe it as the Hollywood star stepped out in front of her, covering her face in shock.
Another female fan, who went to the same university as Boseman, told him that she was so proud to see him in the film she "shed a tear".
Black Panther sees Boseman play T'Challa, who becomes king of the fictional and technologically advanced African nation of Wakanda.
The film, the first superhero movie with a predominately black cast, made more than 200 million dollars (£143 million) over the weekend in the US after it experienced the biggest opening day of the year so far in the UK and Ireland.
Critics have expressed overwhelming support, and the film currently has a 97% fresh rating on Rotten Tomatoes.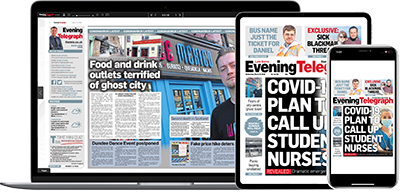 Help support quality local journalism … become a digital subscriber to the Evening Telegraph
Subscribe