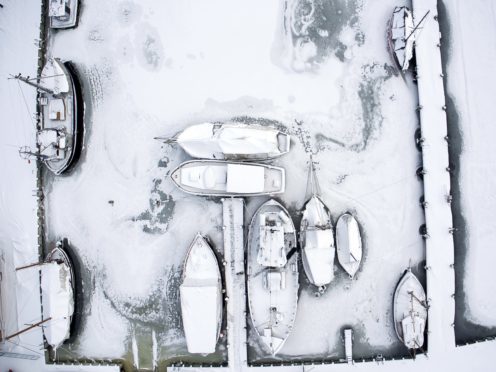 At least eight people have died as freezing temperatures and heavy snowfall sweeps across Europe from the east.
Poland's police said five people died as a result of temperatures which dropped as low as minus 22C – bringing the number of deaths from hypothermia in the country to 58 this winter.
Authorities in some cities and towns, especially in the east where temperatures are lowest, will be placing coal heaters in the streets to help people keep warm.
Meanwhile, three deaths were reported in Romania as blizzards battered the country, leaving scores of roads blocked by snowdrifts.
Officials closed dozens of roads in the south and east of the country after heavy snowfall overnight. Some drivers were stranded all night by the snow.
Bucharest mayor Gabriela Firea said schools would remain closed in the capital until the end of the week.
Germany also suffered one of the coldest nights of the year, with the mercury dropping below minus 10C in large parts of the country.
The German meteorological office said it recorded a temperature of minus 30.4C on the country's highest peak, the Zugspitze, overnight.
The German chancellery said the weather has forced the cancellation of a display of military honours planned for Wednesday in Berlin for the arrival of Ghana's president, Nana Akufo-Addo.
Dutch authorities have banned boats from some of Amsterdam's iconic canals in a move aimed at helping them freeze over so that residents can lace up their skates and glide over the frozen waterways.
Freezing temperatures gripping much of Europe are also hitting the Dutch capital, where people were last able to skate on the canals in 2012.
As well as banning boats, the local water authority said it is closing sluices and locks to help ice growth by slowing the movement of water.
While there is not enough ice yet and the weather forecast suggests rising temperatures after the weekend, Alderman Udo Kock said: "We are doing everything we can to allow residents and visitors to hopefully be able to skate on the canals."
In France, some migrants in the capital have been exposed to the Siberian cold front with little more than tents and sleeping bags.
In the makeshift camp set up along the banks of a canal that runs through north-east Paris, a group of largely Afghan migrants lit a small fire on to warm up their hands after a sleepless night which saw temperatures drop below minus 5C.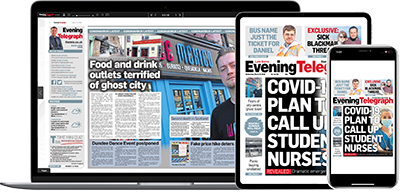 Help support quality local journalism … become a digital subscriber to the Evening Telegraph
Subscribe