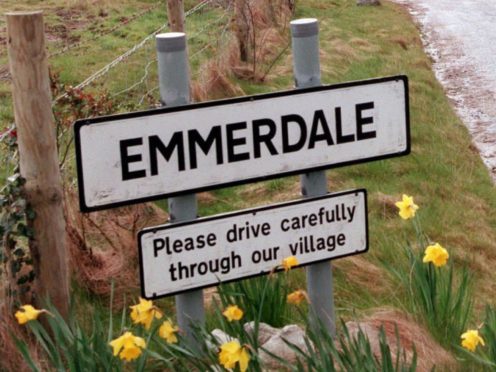 Emmerdale fans were left in tears as Aaron Dingle and Robert Sugden finally reunited after months apart.
The soap couple, dubbed RobRon, had been a fan favourite before they split up last year.
But they finally reunited in a one-hour special, when Dingle (Danny Miller) told
Sugden (Ryan Hawley): "You got me through the impossible…you saved my life.
"You loved me like nobody has before," he said, before the couple shared an emotional kiss.
The episode concluded with the couple walking off into the horizon holding hands.
One viewer wrote on Twitter: "I CANNOT CONTAIN MY EMOTIONS!! I've waited FORVER for this moment and it's too much too soon."
Another wrote: "I'm not crying. You're crying. That was beautifully done."
Another enthusiast tweeted: "ROBERT AND AARON ARE BACK TOGETHER WHERE THEY BELONG IN EACH OTHER ARMS SOULMATES ARE FOR LIFE."
One more wrote: "#emmerdale grit in my eye! Grit in my eye! Heeeelp grit in my eye! I'm watching #Emmerdale and I HAVE GRIT IN MY EYE. Smushy tears alert."
After the episode, the show's official Twitter account tweeted a picture of the reunited couple, saying: "..and they lived happily ever after (for now)" before adding: "…it's a soap, after all! #JustKidding #OrAreWe ."
Emmerdale returns on Friday at 7pm.