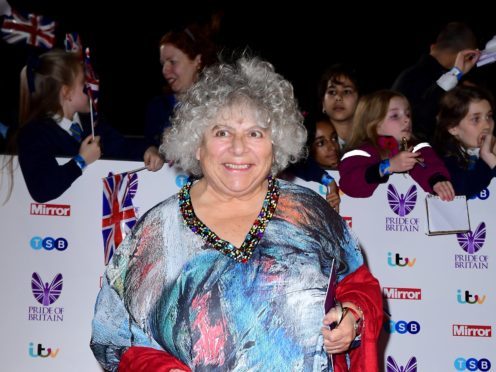 Ofcom is investigating TV show Peston On Sunday after actress Miriam Margolyes swore live on air.
The Harry Potter actress, 76, uttered the F-word last month while regaling an anecdote involving Hollywood star Warren Beatty.
Ofcom said: "We are investigating whether this programme broke our rules on offensive language before the watershed."
The veteran actress had asked if she could use a "bad word", something which presenter Robert Peston acceded to.
But the swearword left the studio guests – Tory MP Sarah Wollaston and Lord Adonis – giggling, while Peston was forced to apologise.
And he quipped "and you've just got me sacked, which was a public service".
Margolyes appeared to put her hand over her mouth in surprise following the apology.
Earlier, the actress described how she agreed with the principles of the #MeToo movement – which aims to shine a spotlight on sexual abuse – but said it had the potential to lose sight of its aims.
"It can overbalance and become a witch-hunt. I think people talking about hand-on-the-knee 15 years ago is not serious enough," she said.
"Rape and pushing into a woman – it's obvious what's assault and what isn't."