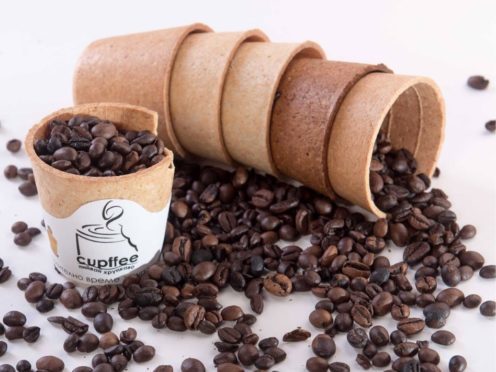 Since BBC's Blue Planet II documentary series brought to the nation's television screens shocking evidence of the damage plastic wreaks on the environment, the discussion surrounding single-use plastics has developed substantially.
The UK government, private companies, and individuals are all taking measures to reduce plastic use – specifically single-use plastic. Efforts to curb plastic usage include a tax on plastic carrier bags, and the move towards banning plastic straws from restaurants.
Since the 5p plastic bag charge was introduced in England in 2015, UK supermarkets reported an 85% drop in carrier bag use, and many companies are looking to replicate this success within the food packaging industry.
The problems with sustainable packaging remain; recyclable, compostable and biodegradable materials are, on the whole, more expensive than plastics. However, companies are coming up with inventive ways to curb single-use plastic consumption and give consumers options when it comes to food packaging.
Here are some of the companies trying to revolutionise the packaging industry with reusable and biodegradable products.
1. Beeswax Wraps UK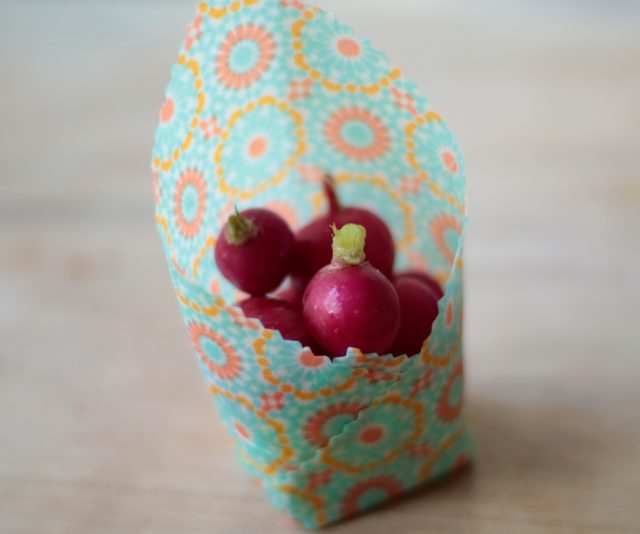 Beeswax Wraps are an alternative to plastic cling film, and are made with 100% cotton, pine resin, jojoba oil and locally-sourced beeswax. The hand-made wraps are biodegradable, last around a year, and cost from £10 per pack.
The cotton is impregnated with beeswax, so you can use the warmth of your hands to mould the wrap over a piece of food, making a protective seal around it. The main purpose is to replace cling film, but they can also be made into boxes, pouches, and piping bags.
Fran, the company co-owner, said: "Carly [Beeswax Wraps co-owner] and I have been trying to cut down on our plastic use over the past few years, one of our main bugbears was cling film, it just seemed like such a waste.
"Following Blue Planet II we found a huge uplift in sales, we find customers seeking us out, people are actively now looking at how they can cut down on their plastic use."
2. Evoware
Evoware's products use seaweed as a raw material to create eco-friendly, biodegradable and even edible packaging and utensils.
Collaborating with local farmers, Evoware makes edible seaweed versions of common plastic items like spice packets, food wrappers and cups.
The products are completely biodegradable, have a two-year shelf life, and work as a natural fertiliser for plants. Evoware can be used to wrap food and package instant noodle seasoning.
3. TrioCup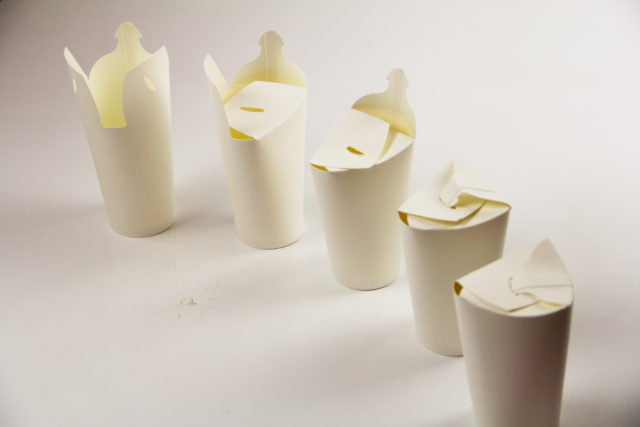 Takeaway coffee cups are not just harmful to the environment because of their plastic lids; the paper itself is impossible to recycle because of the polyethylene coating they use.
TrioCup is a compostable paper, ergonomic coffee cup. It has an origami-style design, which means a lid isn't required. The design is also spill-resistant, unlike the traditional coffee lid, even from waist-height.
Tom Chan, the product's co-inventor, said: "We focused on coffee cups because plastic lids of traditional coffee cups are a huge source of plastic waste."
The design is currently undergoing market testing in a number of New York City coffee shops.
4. Cupffee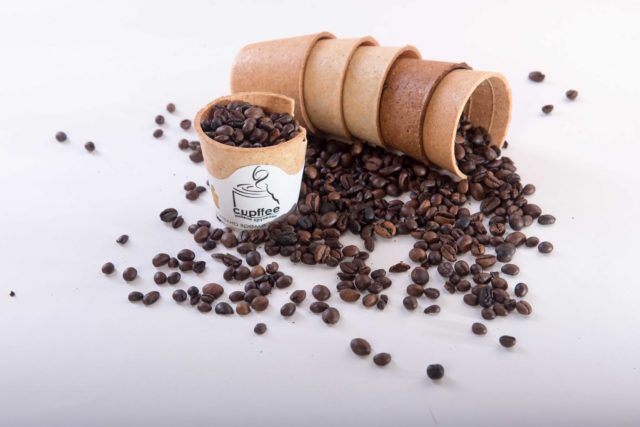 Cupffee is a biodegradable and edible replacement for disposable coffee cups. The product is a wafer cup made out of grains that remains solid for up to an hour and does not alter the taste of the coffee inside it. The product can be eaten with coffee or left to biodegrade completely.
Cupffee is made by a Bulgarian start-up, with the product soon to be available for purchase.
A spokesperson for Cupffee said: "Our cup is also vegan, low sugar, and made out of all natural ingredients… It is designed to come with features that are not only good for the environment but also for all of us that love its taste."
5. Loliware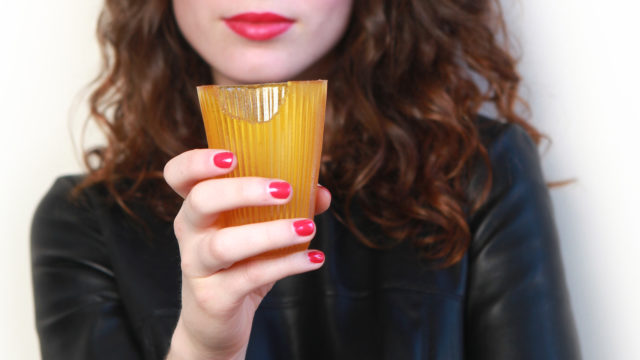 Loliware describes their products as biodegr(edible), meaning you can eat their products, or let them compost completely after use.
Loliware's main product line is a range of cups, with flavours including cherry and vanilla, that can be eaten after use as a complement to a cocktail. They are gluten-free, gelatin-free, and safe to eat. Made from seaweed and natural flavours, the cups add no plastic to the environment.
The edible cups are the first product in what will be an expanded line of biodegr(edible) tableware and packaging, which will soon include edible drinking straws.
The future of sustainable packaging is disputed as long as plastic is the most durable, reliable and cheapest method of packaging food – but new businesses are proving that this industry is a growing market to invest in.
As far as packaging is concerned, the future is biodegradable.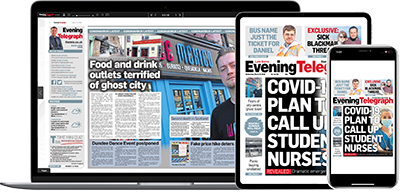 Help support quality local journalism … become a digital subscriber to the Evening Telegraph
For as little as £5.99 a month you can access all of our content, including Premium articles.
Subscribe