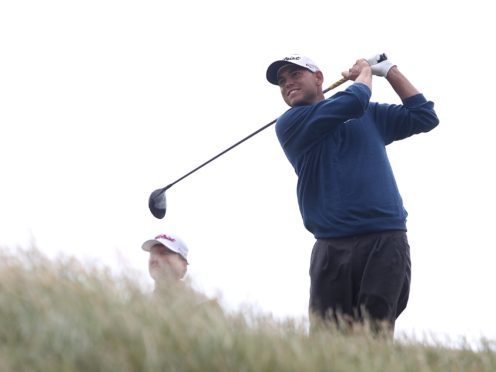 Golfer Bill Haas has been released from hospital after being a passenger in a car crash which left one person dead and two injured.
The crash involved a Ferrari and a BMW in the Pacific Palisades neighbourhood at 6.31pm on Tuesday evening (2.31am GMT on Wednesday), according to the Los Angeles Police Department.
The driver of the Ferrari, in which 35-year-old Haas was travelling, was pronounced dead at the scene, while Haas and a 50-year-old woman were taken to a nearby hospital.
A statement from the PGA Tour said that Haas had been staying with the driver of the Ferrari ahead of this week's Genesis Open at nearby Riviera Country Club. Haas will withdraw from the event.
The statement read: "Last night in Pacific Palisades, California, Bill Haas was involved in a serious car accident in which the driver – a member of the family with whom Haas and his family were staying for the Genesis Open – was killed.
"While Bill escaped serious injuries and has been released from the hospital, he is understandably shaken up and – more importantly – his deepest condolences go out to the host family during this tragic and difficult time.
"Bill will withdraw from the Genesis Open and plans to head home to Greenville to recover. He appreciates the support of friends, family and the golf world as a whole, and he has asked for privacy as he processes what has happened."
Haas' father, Jay, told the Golf Channel that his son has pain and swelling in his leg but suffered no broken bones. He is expected to make a full recovery.
"Bill was very fortunate," Jay Haas said.
A car that the LAPD said belonged to the actor Luke Wilson was hit by the Ferrari just before the crash.
Detective Jeff Fischer of the LAPD told local television station KTLA: "I can confirm Luke Wilson was driving the vehicle, the Toyota FJ that was travelling northbound. His vehicle just basically got clipped by the Ferrari.
"Mr Bill Haas was the passenger in the Ferrari. Apparently, from what I was told, he's doing OK too."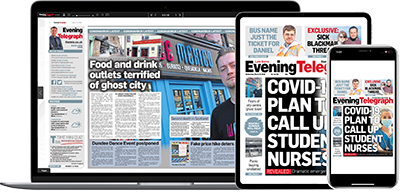 Help support quality local journalism … become a digital subscriber to the Evening Telegraph
Subscribe